Acme Paranormal
By Time Out editors Thu Apr 16 2009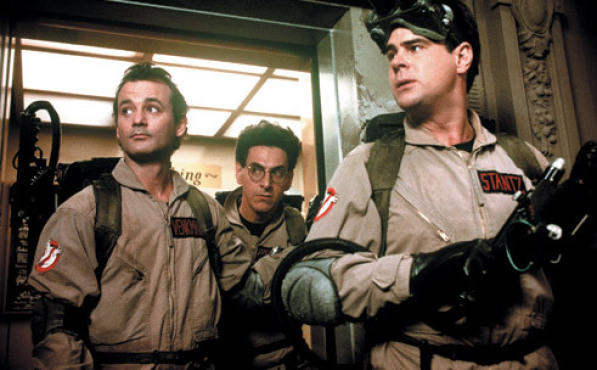 Photograph: The Everett Collection
Want to swap ghost stories and hunt specters? Bro down with Acme Paranormal, a 98-member club for spirit enthusiasts, founded by Stuy Town resident Laurence Hewitt. Armed with devices like electromagnetic-field meters and an Ovilus, (a digital dictionary ghosts speak through), the group conducts investigations at the Green-Wood Cemetery, where they mingle with the spirits of Leonard Bernstein and Boss Tweed. They also meet monthly at Pinocchio to discuss their findings. We asked Hewitt to explain his club's penchant for 'busting.—Ted Hesson
What type of (living) people attend these meetings? Most are down-to-earth and in their thirties: a paralegal, a chief information officer of a welding company, a couple of psychologists. What do you talk about? Reincarnation, the difference between ghosts and spirits, and demonic possession. Ghosts versus demons: Who's scarier? Demons. They won't kill you, but they'll feed off your sadness, drive you to suicide, or get you to kill others. Tell us about the first time you encountered a ghost. I was about 13, in my bedroom at my grandfather's house in Ocean Grove, New Jersey. It was as if someone had sat down next to me on the bed—you could see the mattress depress. And I felt something stroke my hair. It scared the crap out of me.
JOIN THE FUN! Head to Pinocchio (10 Waverly Pl at Mercer St) at 1pm on May 2 for a general meeting, or R.S.V.P. for Acme's May 23 trip to Green-Wood Cemetery at acmeparanormal.com.
Next: Ghosthunting in New York City
See more Join this club!
See more in Own This City