Burning Man 2009
TONY follows four sets of New Yorkers from their studios to the desert.
By Time Out editors Wed Sep 2 2009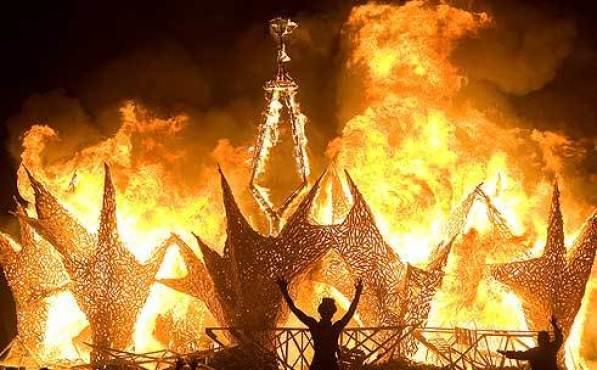 Photograph: Marc Whalen
Hot recap: Burning Man
Burning Man veteran and TONY Staffer Marc Whalen's highlights of the festival.
Christopher Hardwick
See what Rolling Stone editor and publisher Jann Wenner and his camp will be wearing this year.
Kate Raudenbush, "Braindrop"
A large steel structure is built in Brooklyn.
"The Watch"
Preparing a ten-foot timepiece to be embedded in the desert floor.
Video: NYC Sparkworks
Watch these New York fire dancers try out their flaming tails.