Cheap eats 2008
The city's finest culinarians, line cooks and street vendors, along with everyone's favorite Top Chef contestant, pick the most delicious dishes around-all under ten bucks. Plus, our own inexpensive spots for every situation.
By Time Out editors Thu Jul 10 2008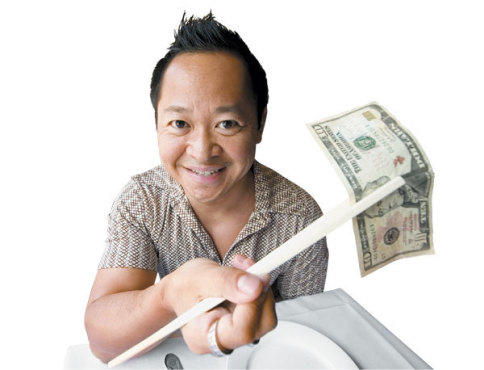 Pichet Ong of P*ong and Batch Photograph: Dave Sanders
Four of the city's trendiest gastronomes lead us on tours of their favorite wallet-friendly food spots.

Line cooks are the unsung, multinational heroes of the kitchen. Beyond on-the-job expertise, they also have the scoop on their ...

Four vendors-turned-critics rate their restaurant competition.

Can the most hated contestant in Top Chef history redeem her rep by fixing our readers a gourmet five-course meal for ...
Share your thoughts