City country
Need some more twang? Check out these queer events and venues.
By Time Out editors Wed Oct 5 2011
---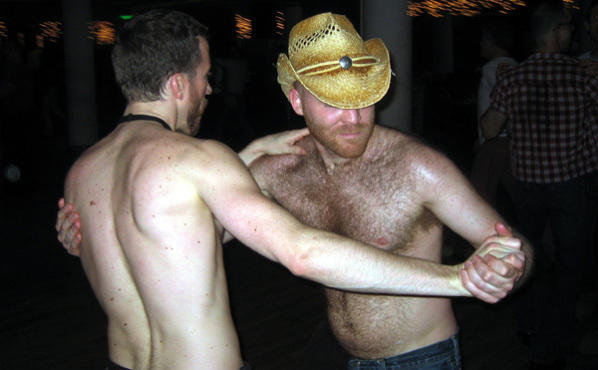 Big Apple Ranch
Branded Saloon
Trans singer Lucas Silveira recently celebrated the release of his latest album at this Prospect Heights drinkery, and the bar hosts a number of queer-friendly events, including bingo nights, burlesque shows and twangy karaoke sing-alongs. The kitchen is open late, and you can get the gayest of all meals—brunch—every Saturday and Sunday. 603 Vanderbilt Ave at Bergen St, Prospect Heights, Brooklyn (718-484-8704, brandedsaloon.com)
Boots & Saddle
These days you're as likely to hear Britney as Patsy in this old-school village dive, but you'll still find the occasional cowboy hat or boots, and the bottled beer selection is superb by gay-bar standards. 76 Christopher St between Seventh Ave South and Bleecker St (212-929-9684, bootsnsaddle.com)

Gay Ole Opry
Mount Moriah, Karen and the Sorrows, and Viva are among the acts who will take the stage at this alt-country blowout. Don't forget to satisfy your sweet tooth at the bake sale benefiting the Silvia Rivera Law Project, and learn all the right moves with two-step lessons courtesy of the folks at Big Apple Ranch. Southpaw, 125 Fifth Ave between St. Johns and Sterling Pls, Park Slope, Brooklyn (718-230-0236, gayoleopry.com). Oct 14 at 8pm.

Big Apple Ranch
The price of admission at this long-running party includes free two-step and line-dance lessons. Pop hits alternate with classic and modern country on the dance floor; a cash bar and the extremely friendly crowd will give you the courage to take a spin. Dance Manhattan Studio, 39 W 19th St between Fifth and Sixth Aves, fifth floor (212-358-5752, bigappleranch.com). Saturdays.

Queer Country Monthly
Karen Pittelman of Karen and the Sorrows hosts this this alt-country showcase, featuring local and visiting acts. They're skipping October to focus on the Gay Ole Opry, but the show resumes its monthly schedule on Nov 19. Branded Saloon, 603 Vanderbilt Ave at Bergen St, Prospect Heights, Brooklyn (718-484-8704, gayoleopry.com. Monthly.