Diablo Cody
The director chats about her new film, Jennifer's Body.
By Time Out editors Tue Aug 25 2009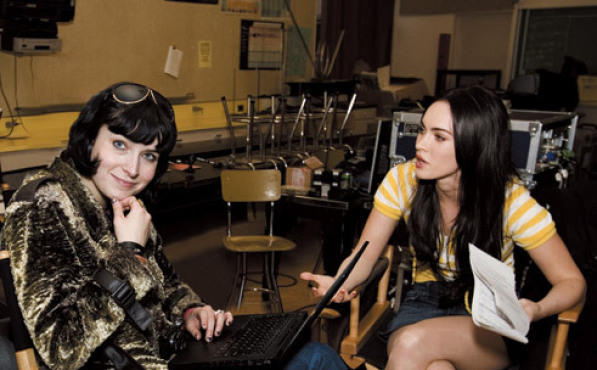 Time Out Ratings :
<strong>Rating: </strong>0/5
Was it always your dream to write a killer-cheerleader horror movie?
First of all, she's not a cheerleader. She's on the flag team.
What's a flag team?
It's like the drill team. They come out with their flags and twirl them and synchronize with the marching band.
Sounds perfect for Megan Fox.
You have to write a very specific role for her. Preferably a demon. Or the most beautiful girl in the world.
Or the most beautiful demon in the world.
She can play a friend fatale or, you know, Shia LaBeouf's companion. But honestly, I cannot even look at the girl. She's so gorgeous, it's unnatural.
Much easier being the screenwriter in her pajamas. [Laughs] He says to the woman who is literally in her pajamas.—Joshua Rothkopf
Jennifer's Body is in theaters Sept 18.
---
BACK TO MAIN PAGE
Fall Preview 2009
There's something--no, a zillion things--to look forward to this coming season.