Eau de azalea
Welcome the freshness of spring with this New York Botanical Garden workshop.
By Time Out editors Fri May 6 2011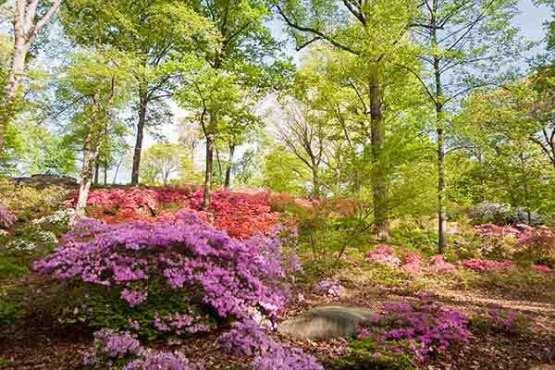 Frollick with floral experts in the new Azalea Garden at the New York Botanical Garden (200th St and Kazamiroff Blvd, Bronx) during "Create and Capture the Beauty Weekend" on May 14 and 15. Those with a green thumb will enjoy home gardening demonstrations, teaching how to grow and care for these gorgeous blossoms whether in the yard, on a balcony or inside the apartment. For the more artistic, garden instructors will illustrate how to capture the blooms through photography, flower arranging and watercolor. Afterwards, shop for the perfect azalea to bring home at the garden's plant sale. Visit nybg.org for more info.
Share your thoughts