Gavin Brown
Gallerist extraordinaire, postmodern entrepreneur, Gagosian hater/lover
By Howard Halle Wed Sep 24 2008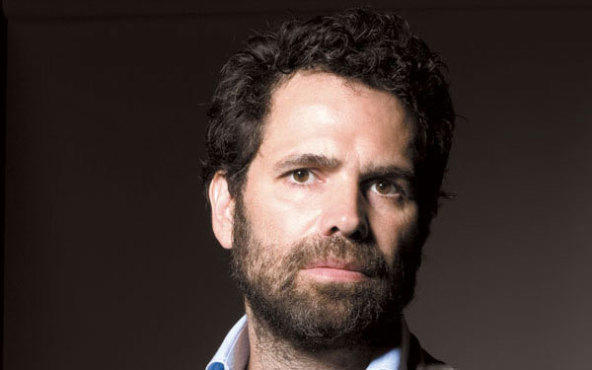 Who are your favorite New Yorkers?
Gavin Brown: The new ones.
What's the biggest trend that's happened to the city in the last 13 years?
Gavin Brown: Cell phones.
What's your favorite place or thing in New York?
Gavin Brown: Steak au poivre at Raoul's.
What's your personal favorite moment in New York? Where were you, and what was happening?
Gavin Brown: Too many. But I remember the moment my first daughter was born 15 years ago. It all happened very fast, and no one thought to close the curtains. It was a bright June day. We were up on a high floor of the hospital, and I glanced out of the window down onto Tenth Avenue. Traffic was silently streaming uptown, spotted with taxis. Life keeps on going, you know what I mean? It's amazing.
What's the future of New York? What are your hopes, and what needs to happen?
Gavin Brown: It will become warmer in the winter and drier in the summer. It will also be ignored, left alone to be itself. Like Rome—full of people happy to live here.
What does Time Out New York mean to you?
Gavin Brown: Another week has just gone by.
Complete this sentence: New York is….
Gavin Brown: …still here.
If you could have a drink with anyone else on this Top 40 list, who would it be?
Gavin Brown: Larry Gagosian. I'd get him drunk, slip him a roofie, fuck his brains out, and put him on a one-way flight back to Mount Ararat.
Actually, Larry kind of fell off our list.
Gavin Brown: Oh, in that case, maybe I could just be his intern.
Next: MetroCard >

---
The New York 40:

Adam Rapp
Amy Sedaris
Anderson Cooper
Basil Twist
Christine Quinn
Christopher Wheeldon
Danny Meyer
David Cross
David Remnick
Derek Jeter
Dick Zigun
Elizabeth LeCompte
Elizabeth Marvel

Eliot Spitzer
Gavin Brown
James Murphy
Jay-Z
Joe Torre
John Zorn
Jonathan Lethem
Junot Díaz
Kelly Reichardt
Kiki & Herb
Liev Schreiber
Lisa Phillips
Michael Bloomberg
MetroCard

Nellie McKay
Pat Kiernan
Patti LuPone
Peter Gelb
Philip Seymour Hoffman
Richard Serra
Sarah Michelson
Spider-Man
Stephen Colbert
Tim Gunn
Tina Fey
Tony Kushner
Upright Citizens Brigade