Hot tickets: Beyoncé at Barclays Center, Liza and Alan at Town Hall, more
Don't miss out. Tickets for Bey at Barclays go on sale Monday, and seats to the divine pairing of Liza Minnelli and Alan Cumming are available to book now.
By Time Out editors, compiled by Jonathan Shannon Wed Feb 6 2013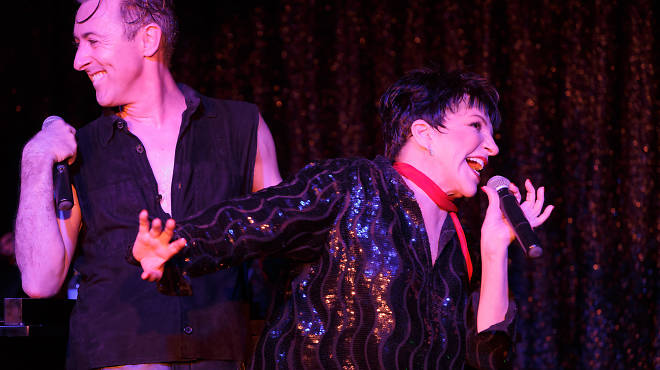 Alan Cumming and Liza Minnelli Photograph: Koitz
Hello, welcome and get your wallets out for Time Out's weekly installment of a heads-up for hot tickets and notable events to invite your friends before they make plans.

RECOMMENDED: Events calendar 2013
Tickets to Beyoncé's show at Barclays Center on August 3 go on sale through Ticketmaster on Monday, February 11 at 11am. Will Jay-Z make an appearance? He better.
This just in: The Music of Prince at Carnegie Hall on March 7, featuring contributions from Booker T. Jones, the Waterboys, Talib Kweli, Sandra Bernhard, Elvis Costello, Amos Lee, Bilal and many more. The show will aid music programs for underserved youths, so perhaps you'll spring for one of the VIP seats? Otherwise, tickets will run you between $48 and $150. Tickets and the complete lineup can be found at carnegieprince.com.
Nightlife king Daniel Nardicio brings musical-theater legends Alan Cumming and Liza Minnelli to the Town Hall on March 13. Head to lizaandalan.com for tickets.
Christopher Durang's ditsy riff on Chekhovian tropes, Vanya and Sonia and Masha and Spike, transfers to Broadway (John Golden Theater) with its inspired cast intact: David Hyde Pierce, Kristine Nielsen, Sigourney Weaver and others. It opens March 14, get your tickets from this Telecharge.com webpage.
Fans of Method great Marlon Brando should book for a rare screening of thriller The Night of the Following Day on February 23 at 92YTribeca. The future Godfather plays a bleached-blond criminal whose plan to kidnap an heiress goes spectacularly awry. Get your tickets here.
And just as a reminder, tickets for the fun. outdoor summer concert at Hudson River Park Pier 26 go on sale Saturday, February 16 at noon on the Ticketmaster website. Bookmark that page, set an alert—whatever you have to do.
Share your thoughts