How to be the perfect candidate
By Time Out editors Wed Apr 23 2008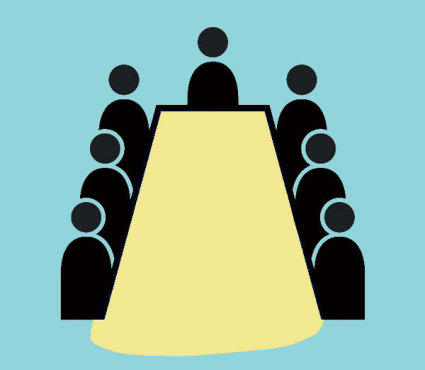 TIPS FOR CO-OP BUYERS | TIPS FOR RENTERS
Five tips for wanna-be co-op buyers
Although a co-op board member may say that the process of meeting applicants is just a formality, the building bigwigs can reject you without explanation. So it pays to take the meeting seriously.
1. Answer questions. "You may be asked things that seem personal and sometimes even invasive," says Circle Mortgage Group president Dale Siegel. "Don't be fazed, just answer politely."
2. But maybe not all questions. Mitchell Hall, associate broker with Coldwell Banker Previews International, notes that co-ops can't discriminate based on things such as race or national origin. The board is also not supposed to ask about sexual orientation, marital status or if children will be living with you.
3. Don't elaborate. Hall says major renovation plans might turn off board members.
4. Don't ask. Even innocent questions can offend. "You might ask when they're going to renovate the lobby," Hall says, "and it turns out they just did, and someone on the board was head of the lobby-renovation committee."
5. Don't tell. Beware of revealing too much—questions about sublet or pet policies are a bad idea, and if there are patios, don't ask if you can barbecue on them.
TIPS FOR CO-OP BUYERS | TIPS FOR RENTERS
Five tips for renters
For you, the application process is mainly about paperwork. You can gain an edge over others by doing yours ahead of time, says Luke Constantino, a real-estate agent with RE/MAX Professionals.
1. Know your credit score. If you don't have a recent credit report, get one before you start looking for an apartment (go to ftc.gov). "Nobody expects perfect credit from a renter, but a score above 580 or 600 is a plus," Constantino says.
2. Know yourself: Do a background check through an online service like intelius.com.
3. Line up your fan base. Prepare a list of references in advance, and get a letter from your last landlord that brags about what a wonderful tenant you were.
4. Xerox stuff. Photocopy your driver's licence, Social Security card and work ID.
5. First impressions count. When you meet with a building owner, dress nicely, be on time and bring all the information you've assembled. "Owners want to know who you are and that they're going to get paid," Constantino says. "Provide them with assurances, and you move to the front of the line."
—Scot Meyer