I had to leave NYC
You've thought about it too. But you never gave up. We asked these deserters to defend themselves.
By Allison Williams Wed Feb 25 2009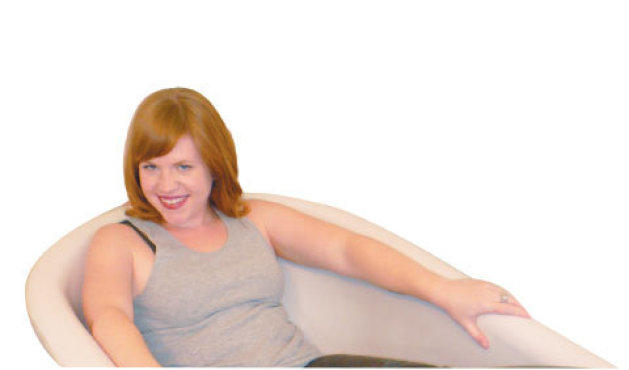 Kevin Rorick

32, marketing designer; Chicago
Lived in NYC: 1976--2007
Why did you leave?
I got married, that was the overarching theme of it. There was a litany of things, but... We get a bigger space here than we could in New York. We have a full-size washer and dryer. I have a balcony, and a backyard. And the trash is kept in the alley, not the street.
Now you're just bragging.
Yes. I am.
What do you miss about NYC?
Oooh, this is where the list goes. This is clichd, but I miss the attitude and energy of New York. While Chicago is an industry leader in the U.S., New York's place globally brings a totally different attitude as people walk down the street. Here, they pack it in [at work] at 4:30, 5. The competitiveness is lacking here.
You're not being pushed as much?
Absolutely not. They think people [from New York] have egos. It was humbling to move here.
And the culture isn't as good there, right?
Well, on the bonus side, I've seen more shows here than I did in the last five years in New York. I saw Andrew Bird perform in front of 60 people, and I paid $6—right before he sold out Carnegie Hall for three nights. There's a huge buffer zone around live music in New York, the whole who-you-know kind of scene.
Will you come back?
Yeah. It's...certain little things. You know the Great Jones Cafe? There's no place like that here. It's like, maybe we haven't found it, but we already know where it is in New York, so why do we want a close second? Let's just go back to the original.
Emily Farris

26, blogger for Nerve; Kansas City, MO
Lived in NYC: 2000--08
Why did you leave?
I'm originally from outside of Kansas City, and I kind of fell in love with it. I walked into this apartment and my heart stopped. It represented everything I'd been denying myself for eight years in New York. It's two bedrooms, plus an office and a claw-foot tub. And a butler's pantry and a back porch.
You left us for a claw-foot tub and a pantry?
Kiiinda. I lived in eight different apartments in New York, and I never felt settled. I lived in the Astral in Greenpoint. It had bedbugs and giant cockroaches. I felt like I needed space, mentally and physically.
And now does your social life involve minivans?
I'm living right in the city; it's kind of the gayborhood of Kansas City. So I've made a lot of friends at the gay sports bar on the corner. There's the hipster bar, and I go for a Bloody Mary brunch every Sunday.
Aren't you just re-creating New York?
I kind of am. I'm going to do Critical Mass, and I'm working on doing a clothing swap. I'm trying to re-create what I loved about Brooklyn here in Kansas City. I definitely have a fantasy that a bunch of my friends will say, "I can't believe what you can get for this price," and all move here.
Convince me to leave New York, in one sentence.
Three-bedroom apartment for $750 a month. Wait, that's not a sentence. I drink Jameson on the rocks, and I can get it for $3.75 to $5 here.
You can drink away the pain?
Exactly. And I can afford to.
Dana Metes

40, ex-lawyer; Heartland, VT
Lived in NYC: 1999--2007
Why did you leave?
I was there for eight years, and I had a weekend house up here in Vermont. I had some walkaway money saved up, so I walked away. I came up here to relax and figure out what I wanted to be when I grew up.
Don't you miss it?
I miss the people, and some of the intellectual challenge at the law firm, but I don't miss the high-volume, high-pressure work. I miss little things like the great bagel shop that was around the corner from me. I have not been able to find a good bagel place up here, but rumor has it a "New York--style" bagel shop is opening in the area in the next couple months.
So what do you think of the phrase If you can make it here, you can make it anywhere? I feel like I did. I was the senior associate at a big international law firm in the city, and I was well respected by my peers and clients. And I had a nice rented, though not owned, apartment on the Upper West Side. I was taking fantastic vacations to Thailand, I was in a good place. I feel like I accomplished a lot. But what consisted of achievement for me started to change.
You could make us New Yorkers feel better by sounding a little more miserable.
I know. Wow, I guess I shouldn't be so blissfully happy with my existence right now!
It would only be polite.
Right, right. [Laughs]
---
Get ahead >>
How to beat everyone at everything.