It happened here
A made man got "laid off" in Bushwick.
By Jesse Serwer Wed Apr 23 2008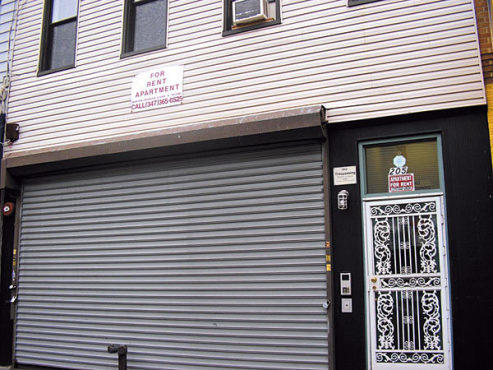 Photograph: Taylor Crothers
Today, 205 Knickerbocker Avenue is one of few vacant storefronts on Bushwick's taqueria-lined central thoroughfare. On July 12, 1979, though, it was the site of Carmine "The Cigar" Galante's last supper—back when it was Joe and Mary's Italian-American Restaurant. Galante, the vicious don of the Bonanno crime family, was finishing his lunch in the eatery's garden when several masked intruders burst in and opened fire, killing Galante, one of his bodyguards and the restaurant's owner, Giuseppe Turano. Photos of the scene depict the deceased don (who had been shot point-blank in the face and chest) with his trademark cigar still dangling from his mouth. The hit also spelled the end for Joe and Mary's, one of Bushwick's last remaining Italian businesses. After avoiding the fires that claimed much of the neighborhood in the 1970s, this stretch of Knickerbocker became an open-air market for heroin known as "the Well" in the 1980s and '90s. In recent years, encroaching gentrification has become a less lethal, but increasingly pervasive threat.