James Murphy
Leader of LCD Soundsystem, cofounder of production team/dance-music label DFA, ass-kicker of the NYC clubbing scene
By Bruce Tantum Wed Sep 24 2008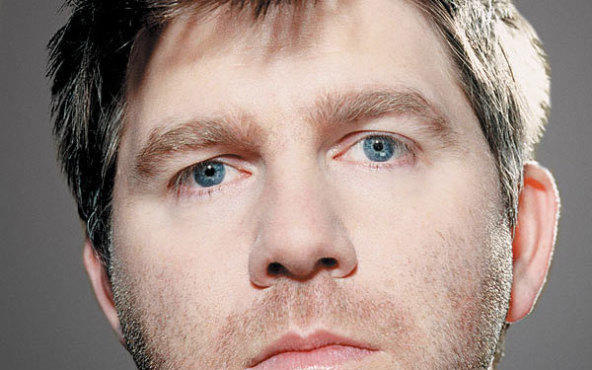 Who are your favorite New Yorkers?
James Murphy: My favorite New Yorkers are people who don't dress like it's fuckin' L.A. I mean, what's an Ed Hardy store doing here? I like L.A. a lot, but you can avoid everyone who's not a member of your little group, so people don't have to worry about walking around the streets where people might punch them in the face because of the way they dress.
What's the biggest thing that's happened to the city in the past 13 years?
James Murphy: New York is too big and important a city to have any one "biggest thing" happen to it. But it's certainly not 9/11; it's only in middle America that people made weird murals and freaked out and kept asking, "Are you okay?"
What's your favorite place or thing in New York?
James Murphy: The subway. It's the best transportation system of any city. And it's still cheap! For less than $2 on a MetroCard, you can go from one end of the city to another, 24 hours a day. In London, it's like ten bucks and that shit closes at 11:30! Hey, London, you're a capital city—grow up! And I love London.
What's your personal favorite moment in New York? Where were you, and what was happening?
James Murphy: That's easy—my wedding. It was June 2004, on the roof of the Maritime Hotel.
What's the future of New York? What are your hopes, and what needs to happen?
James Murphy: The thing I like about New York is that it doesn't care what I think. It's not a city that anyone can really steer. It always changes. There's that constant tension between expensive and dangerous—and I'm not always gonna like the changes personally, but I'm only one among millions of people. It's always gonna do its thing, and that's why it's the best city in the world.
If you could have a drink with anyone else on this Top 40 list, who would it be?
James Murphy: Tina Fey, absolutely. She's cool as shit, and she's funny, and she's smart and she's interesting.
Complete this sentence: New York is…
James Murphy: New York is a city of people who don't like to complete sentences like "New York is…."
Next: David Cross >

---
The New York 40:

Adam Rapp
Amy Sedaris
Anderson Cooper
Basil Twist
Christine Quinn
Christopher Wheeldon
Danny Meyer
David Cross
David Remnick
Derek Jeter
Dick Zigun
Elizabeth LeCompte
Elizabeth Marvel

Eliot Spitzer
Gavin Brown
James Murphy
Jay-Z
Joe Torre
John Zorn
Jonathan Lethem
Junot Díaz
Kelly Reichardt
Kiki & Herb
Liev Schreiber
Lisa Phillips
Michael Bloomberg
MetroCard

Nellie McKay
Pat Kiernan
Patti LuPone
Peter Gelb
Philip Seymour Hoffman
Richard Serra
Sarah Michelson
Spider-Man
Stephen Colbert
Tim Gunn
Tina Fey
Tony Kushner
Upright Citizens Brigade