Liev Schreiber
Shakespeare actor, superhero-to-be
By Allison Williams Wed Sep 24 2008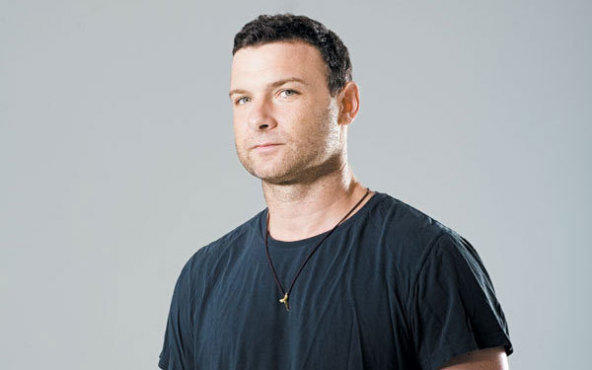 Who are your favorite New Yorkers?
Liev Schreiber: My grandfather, Alex Millgram. Probably [Public Theater founder] Joseph Papp. Lou Reed. George Wolfe. I'm trying to remember the name of my English teacher at Brooklyn Tech—he was a Greek guy. He really pushed poetry, and his trick was to convince you that you were capable.
What will you give to your kids to read? Comic books? Shakespeare? Poetry?
Liev Schreiber: Definitely going to be Shakespeare. You know, I have a deep, deep affinity for Dr. Suess. Horton Hears a Who is about as good as it comes in terms of verse poetry. It's basically some of the same meter as Shakespeare.
What's the biggest thing that's happened to the city in the past 13 years?
Liev Schreiber: An explosion of wealth, you know what I mean? This emergence of ultrawealthy people onto the scene that have really changed things quite a bit.
How are they different from the old wealthy New Yorkers?
Liev Schreiber: The old ones weren't so hip. New York's been on a serious gentrification trip for 50 years, but when I was a kid you could still feel the reverberation of the ghettos. On the Lower East Side where I grew up—around 1st Street and First Avenue—if you went a block south it was all orthodox Jewish. If you went a block east it was all Puerto Rican; a block north it was all Russian and Ukrainian. And if you went a block west it was the Bowery and all the men's shelters. It was at this incredible crossroads. Not that I'm not going "Oh, it was so much better in the old days," ugh.
When you had to walk barefoot through the snow?
Liev Schreiber: Yeah, barefoot through the snow to public school! But yeah, there's a tremendous amount of new money in the city, which has spruced up a lot of the neighborhoods and shifted the dynamic.
What does being Jewish have to do with your New York identity?
Liev Schreiber: The funny thing is that I write and I act a lot about being Jewish, but I don't really think about it as a regular person. It's like source material, I've got it. I don't really take it that personally or feel it that personally. I think I identify with it culturally.
What's your favorite place or thing in New York?
Liev Schreiber: Central Park. It's pretty remarkable—in particular, the Shakespeare theater, the Delacorte.
What's your personal favorite moment in New York? Where were you, and what was happening?
Liev Schreiber: I saw Raul Julia do Macbeth at the Delacorte as a kid. I didn't really remember the performance all that vividly. What I really remember was the theater and the night. A heron flew onto the set that night, and I thought it was the most insanely magical thing I'd ever seen. I think that's what burned the image of the theater into my mind.
What's the future of New York? What are your hopes, and what needs to happen?
Liev Schreiber: I think New York will always be this incredible international crossroads, and I don't think that will ever change. It's sort of amazing after everything that it's been through, with September 11, the shifts and changes of politics and economy that hit the city in a dramatic fashion. I think it's the city in the world.
Anything you'd change?
Liev Schreiber: It'd be nice if it was cheaper. But hey, that's life. Also, the traffic is becoming really unbearable.
If you could have a drink with anyone else on this Top 40 list, who would it be?
Liev Schreiber: I would certainly like to have a drink with Spider-Man. I've had a drink with Mayor Bloomberg, and he's all right, actually. A lot of billionaires have no interest whatsoever in supporting not-for-profit theater, but that billionaire does.
What took you so long to play a superhero in the Wolverine movie?
Liev Schreiber: You know I've been playing superheroes since I was four years old. The real question is, what took them so long to pay me for it?
Was it fun? You tend to do dramatic, serious stuff.
Liev Schreiber: I started out in comedy. But you do one Shakespeare play and boom, there goes your reputation. Suddenly you're that guy. Which is not a bad guy to be, so I went along with it. But superheroes and action movies, that stuff is like narcotics for boys. There's part of us that just can't resist it.
I'm imagining months of having to wear prosthetic claws.
Liev Schreiber: Oh, it's much worse than that. Imagine eating 30 grams of protein every three hours and lifting weights with very big, big Australian men.
What does Time Out mean to you?
Liev Schreiber: My first cover, I was very excited about it. I was doing Hamlet. And then there was another cover that I really didn't like that much—it was like "New York Theater Smackdown." I guess the idea of it was, like, a wrestling poster with me and Philip Seymour Hoffman and Jeffrey Wright. I first came across Time Out when I was going to school in England; we all used it constantly. You just never were without it.
How is London different from New York?
Liev Schreiber: Price. If it's even possible to conceive of something more expensive than New York, it exists and it's called London. And if it's possible to conceive of a place with traffic even worse than New York, it is London.
So London is the nightmare of New Yorkers.
Liev Schreiber: I guess so, but English culture is so charming for Americans that we don't realize that we're getting robbed.
Do you consider yourself to have a New York accent?
Liev Schreiber: Yes, particularly when I'm drunk or angry. I think it probably gets worse in other places because I can get away with it. Everyone wants to be special, but there's nothing special about a New York accent in New York.
Any New Yorkers who you don't know, who you'd like to?
Liev Schreiber: Daniel Day-Lewis. I heard he's in New York. But you know what, he's an actor, so it might not be that interesting to get to know him, though I certainly love his work. Actors, you know, they're often awkward people in real life.
I'd like to meet the guy who owns the garage around the corner from my house. They're precious things in New York City, parking spaces. And they cost a fortune, people get on waiting lists to get into garages. Just this morning Naomi [Watts] and I were talking about it. How do we get in that garage? We should find out who owns it. I want to meet him, get to know him, maybe take him out for a meal or something, and take it from there. I think we could come to some sort of New York agreement.
Next: Elizabeth LeCompte >

---
The New York 40:

Adam Rapp
Amy Sedaris
Anderson Cooper
Basil Twist
Christine Quinn
Christopher Wheeldon
Danny Meyer
David Cross
David Remnick
Derek Jeter
Dick Zigun
Elizabeth LeCompte
Elizabeth Marvel

Eliot Spitzer
Gavin Brown
James Murphy
Jay-Z
Joe Torre
John Zorn
Jonathan Lethem
Junot Díaz
Kelly Reichardt
Kiki & Herb
Liev Schreiber
Lisa Phillips
Michael Bloomberg
MetroCard

Nellie McKay
Pat Kiernan
Patti LuPone
Peter Gelb
Philip Seymour Hoffman
Richard Serra
Sarah Michelson
Spider-Man
Stephen Colbert
Tim Gunn
Tina Fey
Tony Kushner
Upright Citizens Brigade