Live from New York
Put down the remote and check out one of these TV tapings.
By McCarton Ackerman Tue Aug 12 2008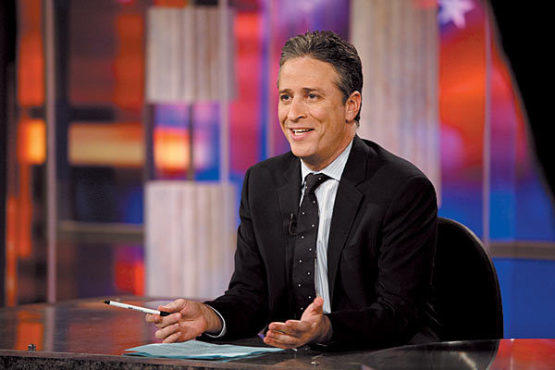 Want a cooler alternative for your out-of-town friends than schlepping through Toys "R" Us or M&M's World? Take them to one of the many live television tapings in Manhattan. Some are harder to get tickets to than others—The Daily Show has a six-month waiting list—but you can always camp out on the day of and hope to make the cut.
The Martha Stewart Show After a complimentary breakfast of Evian water and stale muffins, we were shepherded into a waiting room to be prepped on how to react when food is brought out ("mmmm") or a cute photo appears ("awww"). The domestic diva has been trying to appeal to a younger crowd, and the mix of Top 40 hits played during the break made this painfully obvious. If you've ever felt the need to watch middle-aged women clap along to Fall Out Boy's sphincter-clenching cover of "Beat It," book your tickets ASAP. 221 W 26th St between Seventh and Eighth Aves (marthastewart.com/get-tickets).
---
Judge David Young The only openly gay judge on television provides "justice with a snap." We received a free breakfast, and Judge Young took questions and explained his rulings to the audience after every case. The producer called Young several times during the taping, forcing him to stop midcase. And those oh-no-he-didn't audience reactions after Young lays a verbal smackdown on the defendant? They're filmed at the end of the taping. 105 E 106th St at Park Ave (judgedavidyoung.com/cases_and_tickets).
---
The Morning Show with Mike and Juliet "We want to give people an experience that they'll never forget," says Juliet Huddy. Catered breakfast and coffee by Au Bon Pain gave way to a dance-off among several audience members (including one clearly inebriated bachelorette party). Mike and Juliet also routinely chat with the audience during commercial breaks, accepting flowers and phone numbers. "I've only gone out with one audience member," notes Mike Jerrick. "And that was because she's from my hometown." 1211 Sixth Ave between 47th and 48th Sts (mandjshow.com/get_tickets.html).
---
The Daily Show with Jon Stewart The sign on the front door telling audience members to abandon news all ye who enter here gives a telling impression of what to expect. When we were there, Stewart's quips during the audience Q&A session were as biting as those on the show ("Freeballing, my friend," Stewart responded to the old boxers-or-briefs question). Because The Colbert Report was being taped at the same time, the audience was treated to the two hosts awkwardly interacting. The only negative? Depending on where you sit, the 'prompter might be easily readable. 733 Eleventh Ave between 51st and 52nd Sts (thedailyshow.com/tickets).
Share your thoughts