Naeem Delbridge, 27
Ninth Ave between 27th and 28th Sts.
By Time Out editors Thu Jun 25 2009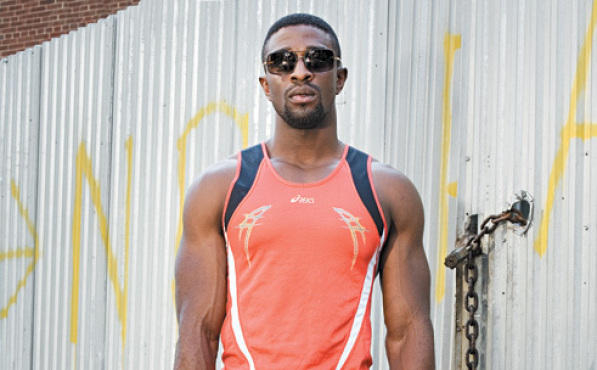 Photograph: Jay Muhlin
Where are you from? Georgia. I've been in New York for seven years.
What are you up to? I'm coming from the gym. I'm really, really hungover—I was, like, shaking.
And what were you doing last night? I was at work. I don't even remember getting home.
Hmm. Dare I ask what you do? [Laughs] Yeah, I work at the Eldridge. I'm the head doorman.
So you basically say no to people all night, every night. Yes. But I try to say it politely.
Well, that's nice. You do seem to not be judging me for my nobody-ishness. No, no, I don't judge anybody. It's just a job.
Except that you have to judge in order to do it. Yeah, it's true, you do.
Do you get to trade entry with doormen at other fancy places? Every once in a while. I don't go out that often; when I do it's after work and it's to, like, 1 Oak at, like, 3am.
Is there anything about you that's not high-end? Wait, wait, you think I'm high-end? I don't consider myself that. I'm normal.
Really? How so? Um, I go to diners and bars and movies; I love to walk around the city. I love vintage T-shirt shopping at Star Struck in the West Village—they pull shirts for me.
Fancy, see? What does your Georgian family think of this lifestyle and its $30 cocktails? [Laughs] They want me to get a normal job.
More from Naeem
"I'm not going to change the world. Simple things make me happy: clothes, money and having great friends."
"I'm very picky. I go to the Charles, the Waverly. Koi, Pastis, restaurants like that. We do a restaurant and lounge in the Hamptons called Georgica, so I'm there every Saturday in the summer. It's a beautiful, beautiful place and the food is amazing—even I eat it. [Laughs]"
"I came out to my parents when I moved to New York. There was a lot of crying and a lot of 'No, no, no!' I didn't speak to them for, like, eight months. Now I talk to them, like, every day. I think they just needed time to adjust. Now that I've told them, I can tell anybody. That was the biggest secret ever."
—Kate Lowenstein