Nathan Miller, 65
E 73rd St between Park and Lexington Aves
By Time Out editors Wed Jun 10 2009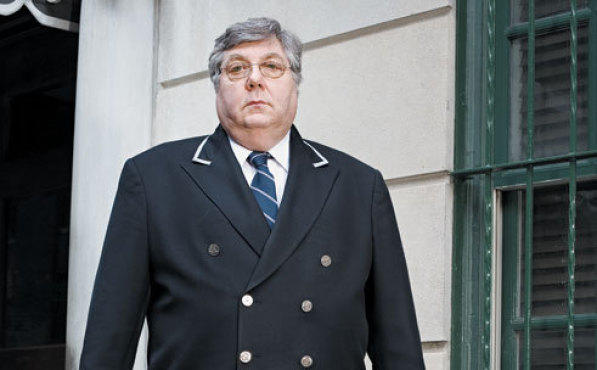 How long have you been a doorman? 25 years in this building. I'm about to retire in a couple weeks, actually.
You must have seen a helluva lot in those years. [Laughs] Oh, yes. I found two dead bodies.
No! Yep. Both gay men that lived in the building, sick with AIDS. The other doormen wouldn't even open the door for them.
Disgusting. Do you find there's a lot of hoity-toity-ness up here? I once read about a doorman who got suspended for having bad breath. That was a true story! And what about the one who won the lottery and they fired him?
Why? Because he suddenly was as rich as they were. He lived by me on Avenue U in Brooklyn.
Scandalous! How is it to be working for people who need to feel above you? I gotta tell you, you just live with it. If you want respect, you give respect. My neighbor is Spanish, my other neighbor is black. If I want respect, I have to give them respect. I have a beautiful home with a pool in Long Island. We have block parties, we have barbecues, everyone comes and there's never a problem.
And you don't miss Brooklyn? Yes and no. Where I lived was a very nice area. Avenue U was like 34th Street: You walked out the door and you had everything right there—the butcher, the baker, a bagel place, a luncheonette...
And now you just have a pool and a lawn. [Laughs] That's it! But it's mine.
More from Nathan
"My wife and I got engaged at the Loew's Kings Theater on Flatbush. I'd taken her to see Gone with the Wind. She said yes right away. She was 17 and I was 25."
"I'm tired of wearing this every day. [When I retire] I'll be walking around in jogging pants and tattered dungarees."
"My wife was Irish Catholic and I was Jewish. When we got engaged, people treated us like we were poison. They said it wouldn't last. But it wasn't true: Even though she passed away in February, we were married 40 years on April 25."
—Kate Lowenstein