New things to do
These recent arrivals to the NYC scene are so compelling you'll want to look away from Facebook---at least for a little while.
By Sarah Bruning and Billie Cohen Tue Nov 30 2010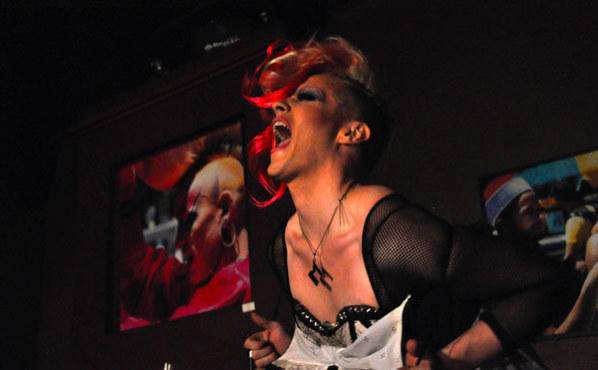 Vig 27
Classes at Brooklyn Brainery
Contrary to popular belief, the Internet cannot teach you everything. Sure, it's a great jumping-off point, but there are some activities and concepts—cooking, perfumery, etc.—that require hands-on participation and dialogue with other human beings to develop a true understanding. Jen Messier and Jonathan Soma's collaborative skill-share operation encourages New Yorkers to sate their intellectual curiosity with affordable workshops led by fellow dilettantes, instead of professional teachers, who explore ideas such as telescope-making and artistic critique. Enroll in one that piques your interest, and you might actually learn something from a source other than Wikipedia. Gowanus Studio Space, 166 7th St between Second and Third Aves, Gowanus, Brooklyn (register and view a course catalog at brooklynbrainery.com). December classes TBA; schedule and prices vary.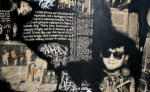 District 36
This much-anticipated new home for underground house and techno arrives with a large mezzanine, a high ceiling, great sight lines and an airy vibe—which of course is not as exciting as the DJs who will fill it with thumping beats. In the next few months, expect to see Sasha, Victor Calderone, and Taimur Agha and Fahad Haider of the Blkmarket Membership parties. The bass coming out of the joint's slamming sound system (12-foot-high speaker stacks in each corner) will keep you focused on dancing. 29 W 36th St between Fifth and Sixth Aves (d36nyc.com)

Fancy Meeting You Here at The Metropolitan Museum of Art
A comedian-musician (Dave Hill) and a comedian-writer (Carl Arnheiter) lead witty tours around the Met once every six weeks or so. Along with a guest or two, they invent stories, host discussions and have arguments that range from clever to inane— it's an entirely different way to see artwork in a museum. Watch their blog for updates. (fmyhcomedy.blogspot.com). Dec 3 at 7pm; $16.

How I Learned Series at Happy Ending
...to believe. ...to inhale. ...it's basically all my parents' fault. Every month, snarky writers and comedians tell stories built around a central theme of personal edification. Tom Shillue, Ben Greenman and Rachel Shukert are just some of the of-the-moment scribes and creative movers-and- shakers who share their horror/hilarious stories, so that you can learn to avoid fucking up like they did. 302 Broome St between Eldridge and Forsyth Sts (212-334-9676, howilearnedathappyending.blogspot.com). Fourth Wed of each month at 8pm; free. Next date Jan 26.
L.A. Burdick Chocolate
Adorable mini animals crafted from a badass, custom blend of Grenada and Valrhona chocolates ($2.50 and up) melt hearts faster than a Hershey's kiss on a tanning bed. In addition to the creaturelike confections and signature bonbons ($1.10 and up), the chocolate shop and caf serves decadent sippable treats ($3.75 and up) and pastries ($1.25 and up) so good you'll think twice before broadcasting the finds to 692 of your closest Facebook friends. 5 E 20th St between Fifth Ave and Broadway (212-796-0143, burdickchocolate.com)