New York events in February
Plan your month with our events calendar, including Restaurant Week and New York City Beer Week
After a monastic January (giving up all your vices and spending nothing because the holidays cleared you out), it's time to cut loose. Use our events calendar to guide you to the best things to do this month: Get a delicious meal at NYC Restaurant Week, re-tox yourself at New York City Beer Week, and check out Broadway's latest musical-theater offering.
---
Our February highlights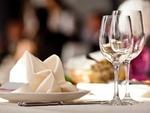 NYC Restaurant Week Winter 2014
Various locations
Mon Feb 17 - Fri Mar 7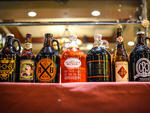 Various locations
Fri Feb 21 - Wed Mar 2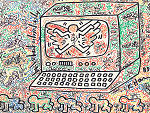 Price band: 1/4
Critics choice
More info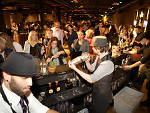 Price band: 3/4
Critics choice
82Mercer 82 Mercer St, between Broome and Spring Sts
Thu Feb 13
More info
---
More events in February 2014
Ring in the Year of the Horse at the 15th Annual Chinatown Lunar New Year Parade & Festival. According to Chinese astrology, people born under the equine sign (if you're turning a multiple of 12 in the next year, that's you) love entertainment and carnivals; whether that translates into a larger-than-usual turnout remains to be seen. Either way, you can expect crowds, food vendors, traditional lion and dragon dances, costumes, floats and multicolored confetti that you'll be picking from your hair days later. While you're in the neighborhood, be sure to eat some auspicious New Year foods, like noodles for longevity and a whole fish for abundance. Begins at Mott and Hester Sts.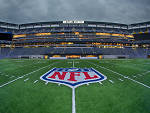 For the first time ever, the NFL's signature event will be played outdoors in a cold-weather setting—and right across the water from NYC, no less. Unfortunately for New Yorkers, it doesn't look like either the Giants or the Jets will be playoff-bound this season. But we should be all the more excited for having two quality teams in town, if only for an extended weekend.
MetLife Stadium 50 NJ-120, 07073
Sun Feb 2
Kung fu movies always seem to be just as much about ballet as they are about all-out melees, so it's perhaps fitting that the story of Bruce Lee's life is getting adapted into a multidisciplinary stage piece. Directed by Leigh Silverman and penned by noted Chinese-American playwright David Henry Hwang (The Dance and the Railroad), Kung Fu promises a mix of dance, martial arts and opera—and, presumably, lots of jump kicks. Onetime So You Think You Can Dance contestant Cole Horibe stars as the man himself.
Price band: 2/4
Critics choice
The former Office writer-director—and portrayer of Dunder Mifflin's resident cad, Ryan Howard—has hung up his fake hipster glasses for good. But much like Ryan, he's already onto the next thing: short fiction. To toast the debut of his first book, One More Thing: Stories and Other Stories, the comedian will read from the tome at this Selected Shorts event. His tales take on subjects as diverse as a kid who wins a fortune from a cereal box, an angry rabbit plotting revenge and John Grisham's inner monologue.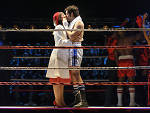 One of the latest films to get the Broadway treatment is this iconic portrait of a Philadelphia thug chasing his boxing dreams. The jury's still out as to how well the story of a raw-egg-swilling palooka will translate to the stage, but the champ's got a strong team behind him: golden-boy director Alex Timbers (Peter and the Starcatcher), Tony-winning songwriting team Lynn Ahrens and Stephen Flaherty (Ragtime), book writer Thomas Meehan (The Producers), and, cowriting and producing, original movie star and screenwriter Sylvester Stallone.
Price band: 3/4
Critics choice
At this fancy-pooch parade, people from all walks of life and varying degrees of dog snobbery are given a chance to gawk at the country's most perfect purebred specimens. Monday's competition hosts dogs of the hound, toy, herding and nonsporting variety; Tuesday is when the sporting and working dogs and terriers come out to compete. Only one dog will be named Best in Show. But who can top last year's winner, a precious affenpinscher named Banana Joe? Only time will tell.
Price band: 1/4
Critics choice
Valentine's Day sucks, but you can make it suck less by laughing in the face of love. If you happen to find yourself crushingly alone this year, snatch up a therapeutic (single) ticket to this event, hosted by former Late Night with Jimmy Fallon blogger and Girl Code writer-producer Jon Friedman. Daily Show cocreator Lizz Winstead and xoJane.com deputy editor Mandy Stadtmiller, along with other performers, will share hilarious tales of breakup, heartache and rejection, in between live music and variety acts. Who needs that fancy ol' prix-fixe dinner, anyway?
Price band: 2/4
Critics choice
You already know this comic as the quintessentially obnoxious Todd Packer on The Office and brash sportscaster Champ Kind from the Anchorman movies. His stand-up is just as bold and hilarious as his onscreen personas, but tends to feature a good deal more self-reflection. Koechner's routines mine his past for material (he grew up in Missouri and worked for his dad making turkey coops before cutting his comedy teeth in Chicago) and touch upon his current life as a father of five.
---
---