November 2013 events calendar for New York City
Plan your month with our events calendar of the very best activities, including the Macy's Thanksgiving Day Parade and our picks for theater, the arts and more.
Featured events in November 2013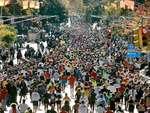 More than 40,000 marathoners hotfoot it (or puff, pant and stagger) through all five boroughs over a 26.2-mile course. Stake out a lively spot—we recommend along Fourth Avenue in Park Slope, Brooklyn; First Avenue between 60th and 96th Streets in Manhattan; or Central Park South near the finish line—to cheer on the passing throngs. Visit ingnycmarathon.org for more details.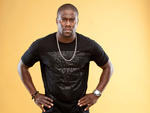 The New York Comedy Festival and Comedy Week brings a riot of stand-up comics, improv, sketch and variety shows, podcast tapings and marquee benefits to town.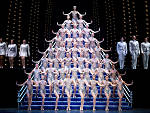 Along with George Balanchine's The Nutcracker and Handel's Messiah at Carnegie Hall, the Spectacular has become one of NYC's most hallowed holiday traditions, drawing tourists and locals alike. Unlike the other two, however, there's nothing highbrow about Radio City Music Hall's pageant of glitz. It celebrates classic holiday values—peace! Love! Consumer confidence!—by deploying a flying Santa, a massive LED screen, and the sea of legs known as the Rockettes, all kicking in fabulous unison.
Thanksgiving events in November 2013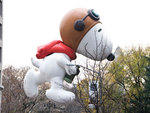 This pre–Turkey Day ritual, held near the American Museum of Natural History, has become almost as crowded as the Macy's Thanksgiving Day Parade, but we prefer it to the main event. Why? We prefer to weave through the crowds, walking past the inflation stations to see Kermit the Frog, Julius the Paul Frank monkey, Sonic the Hedgehog, Buzz Lightyear et al. at our own pace. Arrive later in the evening, when the gigantic characters have taken shape; the crowds are at their peak, so you can also show off the famed New York sidewalk shuffle. Enter at W 79th St at Columbus Ave.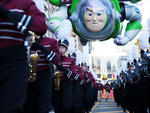 For the 87th year, the Macy's Thanksgiving Day Parade will usher in the holiday season with familiar sights like giant balloons, high-kicking Rockettes and Santa's sleigh, plus celebrity appearances. Begins at W 77th St and Central Park West; for the complete parade route visit macys.com/parade.
Share your thoughts