NYC barbershops where you can get a hot shave
Dudes? Yo! Oh, hey there. This winter, get all warm and whisker-free—and, occasionally, boozed-up—at these throwback barbershops.
By Jeremy Winograd Tue Jan 8 2013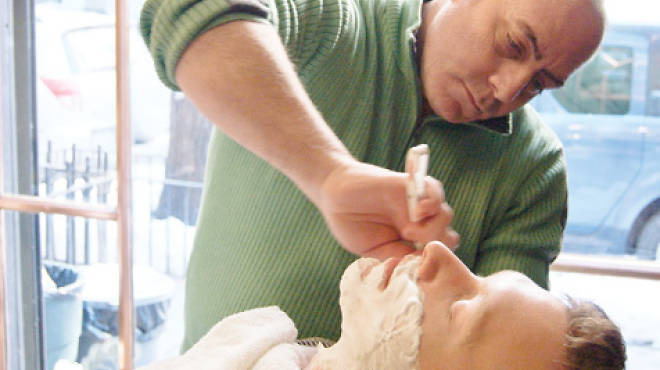 Photograph: Clotilde Testa
Tired of plastic razors? Not quite man enough to give yourself a Crocodile Dundee-style hunting-knife razing? Enjoy a refreshing, old-fashioned hot shave at one of these retro barbershops, including New York Shaving Company, Blind Barber and others.
---
You might also like
---