Pink
The singer talks about her forthcoming performance at MSG
By Time Out editors Tue Aug 25 2009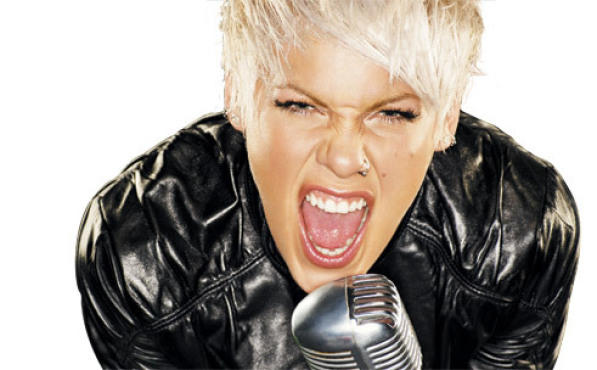 Time Out Ratings :
<strong>Rating: </strong>0/5
There's a trapeze in your show?
Ack. I only hit the net with my face once. I got out pretty well; I did three months of training. I'm kind of feeling like I'm not a singer, I'm a fucking Olympic athlete. It's really fun, but it's really taxing. It's full-on. It's really scary, and it looks awesome. And it scares the shit out of the crowd, which is kind of my deal.
What do you think of carnies?
I've kind of always been drawn to them; if McDonald's was my [only] option for the rest of my life, I'd probably quit and join the carnival. Just all the freaks, the bearded lady and shit. The fantasy idea of being a Gypsy. It's kind of romantic.
And now you're actually living a nomadic life with a traveling carnival.
The idea loses something—we're not hanging out around a bonfire and telling stories.
You gonna lip-synch when you're up on the trapeze?
Absolutely not. I'm really, really bad at it. I'm embarrassingly bad at it. I'd rather sound terrible than fake it. I understand why some singers do it, I guess. No, I'm not gonna lie—you can sing and dance your ass off at the same time. I can sing better upside down than right side up. I recorded some of my background vocals for this album doing headstands. Sometimes it helps the words come out.—Allison Williams
Madison Square Garden (thegarden.com). Oct 5, $49.50--$75.
---
BACK TO MAIN PAGE
Fall Preview 2009
There's something--no, a zillion things--to look forward to this coming season.