Rockland, ME
Pull out your captain's hat-it's time for lobster and seafaring adventure.
By Drew Toal Tue May 12 2009
---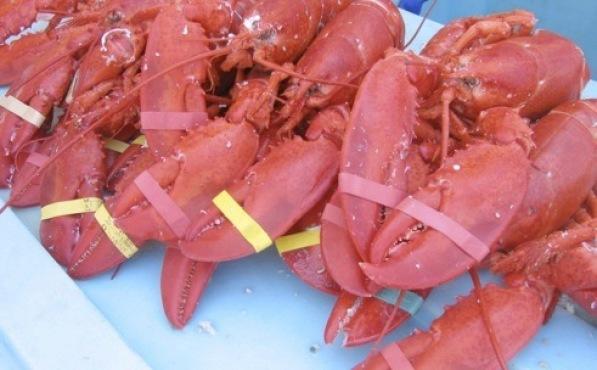 BEST WEEKEND TO GO: July 29--August 2
DISTANCE: 394 mi -- about 6 hours 57 mins
WHY GO: "It's a five-day event, where the big thing is lobster," says Maine Lobster Festival president Tammy Kolmosky. The succulent, shelled insects of the sea draw about 60,000 people to the small coastal town of Rockland every summer (this year's feast occurs between July 29 and August 2). This here is lobster country, population delicious. The main eating tent, where the majority of the lobsters are consumed, is situated right near the lovely Penboscot Bay. It's not all sitting around getting fat though: The Great International William Atwood Lobster Crate Race pits contestants against one another in a footrace across floating lobster crates. Person who walks on water on longest, wins (registration is open to all, but limited to the first 75 people in each category). Don't miss the parade, and don't panic if you see Crab People—it's probably just a person in a suit.
WHY STAY: Check out authentic New England paintings, including some from the great Hopper, at the Farnsworth Art Museum (16 Museum St, 207-596-6457, farnsworthmuseum.org, admission $12). And if you still don't feel the salty New England air pumping through your body, the Maine Lighthouse Museum (1 Park Drive, 207-594-3301, mainelighthousemuseum.com, $5), with its peerless collection of Fresnel lenses and old fog bells, should do the trick.
WHAT TO EAT: The Time Out Pub (275 Main Street, 207-593-9336)—no relation—has live music, cheap beer, karaoke and pool tables. And, if you're somehow tired of lobster and just hankering for a pizza, the quaint Cafe Miranda (15 Oak Street, 207-594-2034, cafemiranda.com) should do nicely.
WHERE TO STAY: Kolmosky recommends any of the slew of B&Bs that pepper Rockland and the neighboring communities (check therealmaine.com or historicinnsofrockland.com for complete area lodgings). Hernandez champions the Navigator Inn (520 Main Street between, 207-594-2131, navigatorinn.com, $89--$169 per night) and the higher-end Samoset Resort (220 Warrenten St, 207-594-2511, samosetresort.com, approximately $299--$619 per night), which has one of the region's finest golf courses.
GET THERE: You can take the northeast regional line to Brunswick, usually for $95 each way. From there, definitely jump on the historical Maine Eastern Railroad (whose "classic 1950s equipment is still running!" enthuses architectural intern Alexander Hernandez). It'll drop you off in Rockland near the corner of Pleasant and Union Streets (866-637-2457, maineeasternrailroad.com, $25--$55 round trip).