September 2013 events calendar for New York City
Plan your month with our events calendar of the very best activities, including Labor Day activities and our picks from theater, the arts and music.
Featured events in September 2013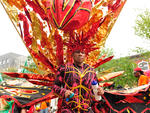 This Caribbean celebration, known for having lively music and lots of skin, is never short on costumed stilt dancers, floats blaring soca and calypso music, and plenty of flags from countries such as Barbados, Jamaica, and Trinidad and Tobago. Look for vendors stationed along Eastern Parkway selling island eats like jerk chicken, curry goat and oxtail, to name a few dishes. Eastern Pkwy from Schenectady Ave and Flatbush Ave Ext, Crown Heights, Brooklyn.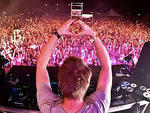 It's only been a few years since Made Event tossed its first Electric Zoo in the open air at Randall's Island—but in that short space of time, the three-day festival has become a don't-miss attraction on the electronic-dance-music circuit, attracting EDM fans from throughout the area and around the world.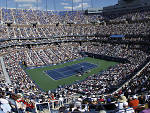 Price band: 3/4
Critics choice
For two weeks each summer, New York becomes the capital of the tennis world as the sport's final Grand Slam thwacks its way into Queens. Watch stars play under the lights during the popular evening sessions.
Free events in September 2013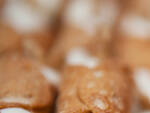 Celebrate the martyred third-century bishop and patron saint of Naples at this 11-day festival that fills the streets of Little Italy every year. Watch the professionals in action at the cannoli-eating competition and you won't feel so bad about indulging in calorific treats from the food vendors; return daily for live musical performances. Mulberry St between Canal and Houston Sts and Grand St between Center and Mott Sts.
Music events in September 2013
The Brooklyn Academy of Music's Next Wave fall arts festival brings cutting-edge sound, movement and drama to Kings County.
Arts events in September 2013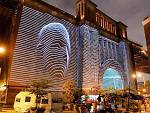 Dumbo Arts Festival
Area landmarks within the stylish 'hood will provide oversize canvases for digital artworks, interactive pieces, performances and outdoor installations during this design fair.
Various locations
Late September
Share your thoughts