The 100 best things to eat and drink in NYC
Our Eat Out team selected their favorites, from duck-fat fries to lychee foie gras, from face bacon to baklava.
By Gabriella Gershenson
Photographs by Jeff Gurwin Mon Dec 8 2008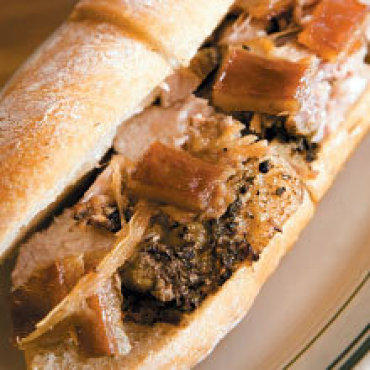 Best of the rest»
The other things we loved this year, including the best burger, street eats and brunch.
Up to the challenge?»
Download the 100 Best Things We Ate and Drank checklist and start eating!
The guy who ate everything»
It can be done! We talk to Eric Grode, the Bronx resident who ate everything (almost) from last year's 100 Best list.
The 100 Best of 2007»
Indian sweets in Floral Park, vegetarian patties in Crown Heights, chinese in Chelsea and more made our inaugural 100 Best list.
Share your thoughts