The 100 best things to eat and drink in NYC
Our Eat Out team selected their favorites, from duck-fat fries to lychee foie gras, from face bacon to baklava. Please, sir, I want some more.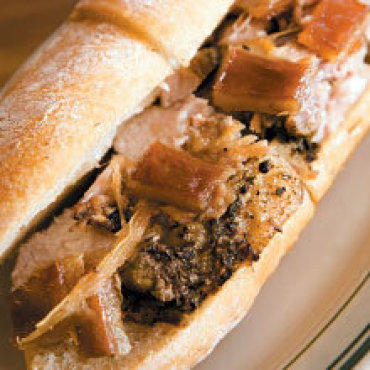 The East Village is more than just a place for cheap shots. Take this map and start chowing.

You know how you've always wanted to give a starving, skinny runway girl something to eat? We did it.

Match the charcuterie to its close-up.

Just because it ain't broke doesn't mean it can't be improved. These three reinventions bring new flavors, and some other great ...

Pick a drink, then make a night of it with food and fun. You'll seem like less of a lush.

= Cheap (or a really good deal)

It can be done! We talk to Eric Grode, the Bronx resident who ate everything (almost) from last year's 100 Best list.
---