The best high- and pop-culture holiday events
Whether you're looking for an upper-crust classical concert or a goofy Christmas-themed sing-along, we've got the holiday event for you.
By Jennifer M. Wood Thu Dec 13 2012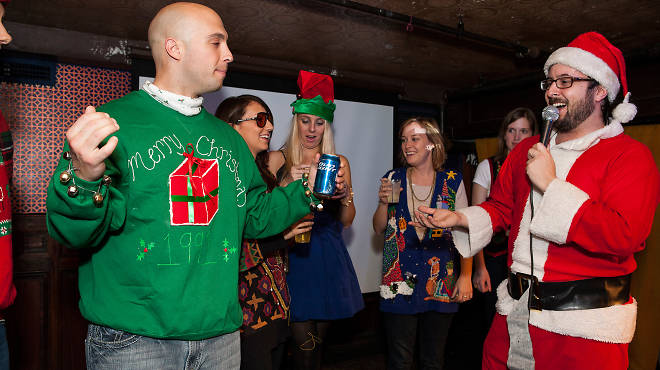 The Xmas Pop Sing-Along Photograph: Jakob N. Layman
Indulge both your high- and low-brow sensibilities at these holiday events, which fall into one of two camps: Either upper-class and brain-stimulating, or pop-culture–centric parties. Go for high culture with concerts at St. Bartholomew's Church or the Cloisters, or have a nostalgia-fueled good time at the Xmas Pop Sing-Along.
RECOMMENDED: Christmas in New York guide
Pop-culture holiday events
High-culture holiday events
You might also like
Share your thoughts