The Big Quiz Thing
Test your knowledge before competing in-or just watching-the 200th installment of this trivia night. BQT quizmaster (and TONY's copy chief) Noah Tarnow offers up some pregame questions.
By Amy Plitt Tue Aug 25 2009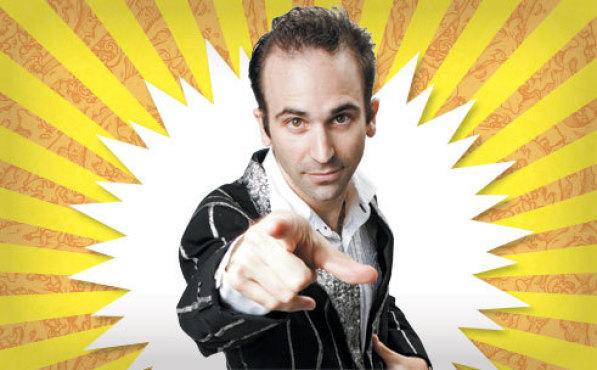 Highlight the space under each question to reveal the answer.
1 Who is the only former winner of People magazine's Sexiest Man Alive honor who is no longer alive?
John F. Kennedy Jr.
2 William McKinley was the only President between 1869 and 1913 who didn't sport what?
Facial hair
3 What is ironic about the fact that "White Christmas" is the top-selling Christmas carol in American history?
It was written by a Jew (Irving Berlin)
4 What word describes the following: An exceedingly prized type of marbled Japanese beef, and a legally challenged star of the L.A. Lakers?
Kobe
5 What common Mexican dish takes its name for the Spanish word for "little donkey"?
Burrito
6 In its standard version, what product has only 20 answers: ten affirmative, five negative and five noncommittal?
Magic 8 Ball
7 In 1987, in a move that startled viewers, The Price Is Right host Bob Barker stopped doing what?
Dyeing his hair
8 Which famous model has written three full-length novels, and has actually appeared topless on the covers of all three?
Fabio
9 How much does Quizmaster Noah weigh?
112 pounds in 2003, but considerably more now
Tarnow spills the beans on his favorite BQT games:
The Bipolar Movie Challenge "We juxtapose the video of one movie scene with the audio of a different scene from a completely different movie; we're doing a whole new set of these at the 200th episode. My favorite: Charles Foster Kane giving a campaign speech, with the sound of Borat at the rodeo."
Politician, Porn Star and Pro Wrestler "The questions are a visual montage of one of each, in some cases photoshopped so that they're interacting with each other."
Sloooow Songs "Also at the 200th episode: an audio round in which we slow down really well-known songs to half speed and ask players to ID them. Johnny Cash sounds hilarious."
Our Critics Have Lousy Grammar "An angry fan sent me a nasty note, full of grammatical errors. We xeroxed it and challenged each team to circle all the mistakes."
Breakfast Cereal Haiku "Pretty much what it sounds like. The best makes sly reference to that urban legend about Mikey from the Life cereal ads drinking Coke with Pop Rocks and exploding."
The Pop Music Thesaurus "This combines two of my greatest loves: music and word games. I take the first line of a pop song and 'translate' it into fancy speech. Thus 'I Will Survive' starts out: 'In the beginning, I had feelings of apprehension—my body's organic matter had been converted to stone.'"
The Mixology Mindbender "So many BQT events have been full of people getting nicely wasted on alcohol, which inspired this game: We list the ingredients of and give a cryptic clue for a popular mixed drink. It can be tricky, because there are so many different interpretations of what's really in, say, a sidecar."
TRIVIAL TIMES CALL FOR TRIVIAL TRIVIA!
The Big Quiz Thing's 200th Episode: (Le) Poisson Rouge, 158 Bleecker St at Thompson St (212-505-3474, bigquizthing.com). Mon 31 at 7pm; $10. Teams can be formed before or at the show.
Share your thoughts