This is Essential: Own this city
What's at the top of the OTC speed dial? Just a few of our favorite things...
By Time Out editors Wed Nov 5 2008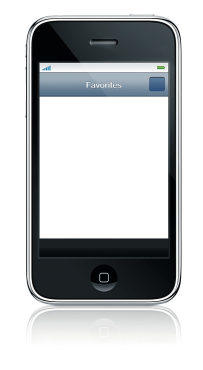 Adult Education
We ain't much for book learnin', but we're never tardy for this boozy, multimedia lecture series at Union Hall, hosted by The Onion's Charles Star.
MARK YOUR CALENDAR! Adult Education presents "Lies and Liars," an irreverent look at Internet impostors and fame in America. Tue 11 at 8pm, $5 (adult-ed.net)
---
Brooklyn Banks
Local and out-of-town skaters still flock to this boarding mecca, located at Frankfort and Pearl Streets under the Brooklyn Bridge, to kick-flip and do backside 50-50s. They've got just as much verve today as they did in the radically awesome '80s.
---
Museum of the City of New York
What could be more essential than a museum dedicated to the city itself? With exhibitions like "Paris/New York: Design Fashion Culture 1925–1940" and "Broken Glass: Photographs of the South Bronx by Ray Mortenson," boring she ain't.
MARK YOUR CALENDAR! Leila Buck leads the "Being Young and Arab in America" panel with Moustafa Bayoumi, Debbie Almontaser and Shadia Marji. Mon 10 at 6:30pm, $5–$9 (mcny.org)
---
The Paley Center for Media
Because where else in the city can you attend a lecture by Ted Turner, sit in on a roundtable discussion with the writers from The Daily Show and watch old episodes of Maude—all in the same week? (Okay, other than the 92Ys?)
MARK YOUR CALENDAR! Moderator Sarah Vowell and the writers of Late Night with Conan O'Brien will be deconstructing their craft—and the elusive host. Sat 8 at 3pm, $20–$30 (paleycenter.org)
---
American Museum of Natural History
From dinosaur bones and trippy light shows to its bitchin' One Step Beyond parties, this is one institution that's impossible to outgrow.
MARK YOUR CALENDAR! Michael Brooks, physics consultant to New Scientist magazine, discusses "Thirteen Things That Don't Make Sense"—starting, we hope, with why dreamy Top Chef Sam Talbot won't return our calls. Mon 10 at 7:30pm, $13.50–$15 (amnh.org)
---
Galapagos Art Space
Few other venues straddle as many genres this sexily: It plays nightly host to film fests, up-and-coming bands, political junkies, kick-ass party promoters and burly-Q chickadees. Also, it's got an indoor lake. Like, c'mon. That shit is bananas.
MARK YOUR CALENDAR! The World Famous *BOB* and pals raise money for Cambodian children the best way they know how: shakin' their spangled ta-tas. Tue 11 at 8pm (galapagosartspace.com)
---
92nd Street Y and 92Y Tribeca
Just this year, the spaces have hosted or will host what is essentially an invite list for the world's coolest dinner party: Adam Yauch, Judy Blume, Jeff Koons, Ed Koch, Whoopi Goldberg, Mos Def, Daniel Day-Lewis… Get "Weird Al" in there and we'd be in heaven. Big props to the heart behind all that groovy programming: associate executive director Helaine Geismar Katz.
---
Prospect Park
The 585-acre green space is less crowded than its Manhattan counterpart, but Celebrate Brooklyn!, the Lefferts Historic House and the weekly Greenmarket are the real reasons to go.
---
Art | Books | Clubs | Comedy | Dance | Film | Gay | Music
Opera & Classical | Own this City | Sex & Dating | Theater

---
See the complete Essential 2008 package
Share your thoughts