Times Square
You're finally going! Congratulations, nutjob. Here's everything you need to know.
By Archana Ram Tue Dec 16 2008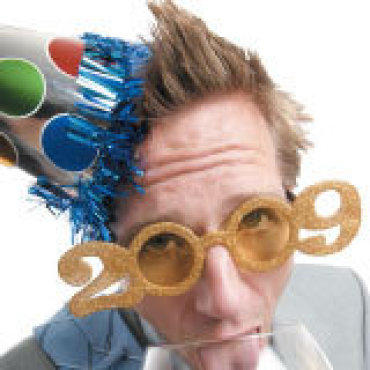 Where to GO: Organizers at the Times Square Alliance recommend the Broadway--Seventh Avenue bow tie; that's where the video screens are located. Additional TVs sit on Broadway at 50th, 52nd, 54th and 58th Streets. The best spots start filling at 2pm, but even if you're far away, you might see the ball: It's twice as big as last year's.
How to hold your liquor: "Aim for two drinks per hour," says Tom Sisson, director of the New York Bartending School. "The sweet stuff makes you sick because of the sugar, but wine or beer is lower in alcohol content. Or stick with clear alcohols—vodka or gin—and clear mixers like water and club soda."
How to stay warm: "Start with a thin layer, then go with a sweater or fleece and another layer," says Jamie Lipman Abish, general manager of Tent & Trails camping-supply store. "If you don't have gloves, socks and a hat, you're going to be miserable waiting for that ball to drop."
How not to get pickpocketed: "Divide your money into separate stashes and take only one credit card," says crime-prevention and personal-safety specialist Susan Bartelstone. "Fasten stick-on Velcro to your wallet or pocket flap. Ladies, carry a fold-over, zip-top and long chain-type strap bag that goes across your body."
How to spot-clean vomit: "Wipe it off with a cloth as close to the fabric color as possible and let it air out," advises Aida Alpian, owner of Alpian's Garment Care. "Don't use paper towels or napkins because the fibers get embedded into the garment."
How to kiss at midnight: "Touching the back of the neck is a nice lead-up to the kiss," says Andra Demirjian, author of Kissing: Everything You Ever Wanted to Know About One of Life's Sweetest Pleasures. "Maybe even try not to kiss each other until midnight. Enjoy the anticipation."
---

NYE After-parties
---
Users say
503 Service Unavailable
No server is available to handle this request.