When the bus is faster
Yeah, you're thinking: Never! But there are some times when traveling aboveground behooves you (assuming things are running on schedule, of course).
By Kate Lowenstein Wed Aug 6 2008
---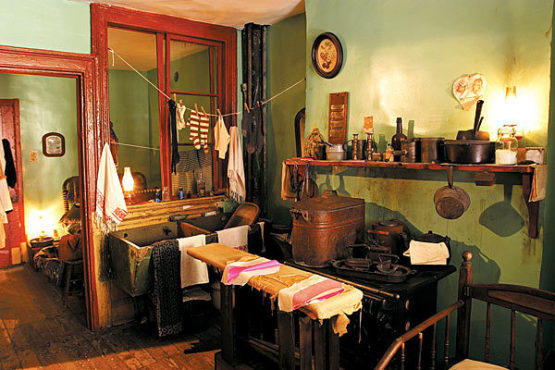 The M23 was recently rated "slowest bus." But in some cases a bus is the express route.
PhotographL Shani Bar-On
GOING DOWNTOWN, WEST SIDE

Riverside Parkers heading south can shave a couple minutes off their trip by taking the M5, which travels down from 179th and Broadway and rarely hits traffic along Riverside Drive. A West Side bus trip from 92nd Street to 72nd Street beats the 1 train, when you consider the unnecessary trek east—and then west—pre- and postride.
GOING UPTOWN, EAST SIDE

Let's say you're traveling from 7th Street and Avenue A to 87th Street and York Avenue. Assuming it takes two and a half minutes to walk a crosstown block and one minute for every north–south block, you'll have about 23 minutes of walking and waiting time, plus an estimated 16 minutes on the subway. That's a total of 39 minutes. If you grab the M15 up First Avenue instead, the ride itself will take you 30 minutes, plus eight more for walking and waiting, totaling 38 minutes. Bus wins! (BTW, if your destination or starting location is farther east than Avenue A, take the bus. Any farther west, you should opt for the subway.)
GOING CROSSTOWN (DUH!)

You're at 68th Street and Lexington Avenue and are headed to Lincoln Center at 66th Street and Broadway. Busphobes go the three-subway route for this one (the 6 down to Grand Central, the 7 across to Times Square, the 1 up to Lincoln Center), which takes a full 29 minutes. Instead, walk a block south to 67th and Lexington and catch a westbound M66 bus. You'll be at your destination in about 14 minutes.
GOING FROM BROOKLYN TO QUEENS

To ride the subway through Manhattan just to get from Bedford Avenue and North 7th Street in Williamsburg to Queens Plaza—which is really just a couple miles' trip north—is so uncool. The B61 will take you door-to-door in 29 minutes (including wait time). If you're truly anti-bus, though, consider the G train—if it's running well, it may get you there in 15 minutes.
AND FROM PROSPET PARK TO WILLIAMSBURG

Traveling within the borough shouldn't be so hard, right? It's not—if you hop on the B48, which will sweep you north to B-burg in about 33 minutes. Insist on the train and the ride could take anywhere from 20 minutes (on the G) to 49 minutes (including a transfer in Manhattan).