Interview: Christopher Buckley
The famed satirist and contributer to Thalia Book Club: Catch-22 50th Anniversary on Joseph Heller's enduring tale.
By Matthew Love Tue Aug 23 2011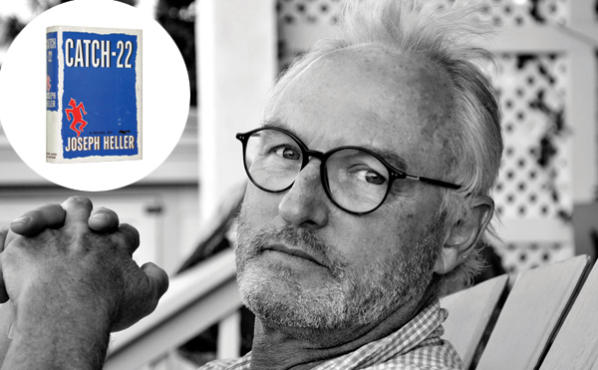 Satiric novelist Christopher Buckley (Thank You for Smoking, Little Green Men) was not only influenced by Catch-22, but later became a friend of the book's author, Joseph Heller. Earlier this year, Buckley penned an introduction to the novel's 50th-anniversary edition. We spoke with him about his mentor's enduring tale.
When did you first encounter Catch-22?
In 1965 at age 13. My mother spent a month in a Swiss hospital after a terrible ski accident. When I got to her bedside, about a week later, she pointed to the book on her table and said drowsily through the morphine, "It's the only thing that has gotten me through this dreadful time."
What did you learn about satire from that book?
If I had to take a stab, [it was] probably the notion of satire as a counterstrategy to the absurdity of the universe—but that must sound a bit grandiose. I never had to fly 60 air missions in a war.
How did your understanding of the book change as you got to know Heller?
It's always tricky, meeting an author you've admired. The experience can so often be disappointing, or even disastrous, but this wasn't the case with Joe. The funny thing is, we hardly ever talked about the book itself, other than in terms that writers most love to talk about; for instance, "How much did you make on the paperback deal?"
How do you imagine Catch-22 will be perceived in another 50 years?
Much, perhaps, as it is today: the seminal war satire. The only difference may be that it is read entirely digitally. It's hard to predict literary immortality, but the fact that we're celebrating Catch's 50th seems a pretty good indication that there will be another Festschrift in another demicentury.
Symphony Space (symphonyspace.org). Oct 19 at 7:30pm; $15--$25. Catch-22: 50th Anniversary Edition with an introduction by Christopher Buckley (Simon & Schuster, $25) is out now.
Read more
Brooklyn Book Festival
Fall's best book events
See all of fall's best things to do