Show & Tell reading series
By Sarah Rammos Mon Nov 15 2010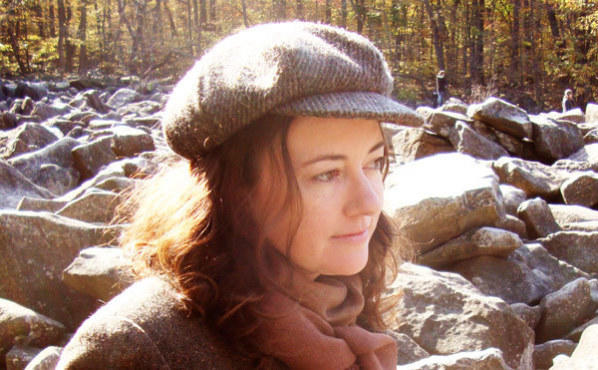 Colleen Kane
The grade-school staple gets elevated to adulthood at this new storytelling series, founded and hosted by Brooklyn writer Colleen Kane, a former editor at Bust and Playgirl, who was inspired in part by performing at Blaise Allysen Kearsley's How I Learned reading series. "[Show and tell] was a simple phrase from school days that sounded more promising the more I thought about it," Kane says. Just like that elementary activity, participants in Kane's show are required to have some kind of prop—whether it's a book, a slide show or another person—to augment their presentations. Plus, the series gives Kane an excuse to dig up treasures from her past. "I really just wanted to validate tendencies of mine that I will euphemistically term 'curated hoarding,'" she says. We asked Kane and her fellow performers to give us a preview of the inaugural topic: sex ed.
Kane: "I'm going to talk about a certain naked-man magazine I used to work for and how it shaped my understanding of what people find sexy. Spoiler alert: The answer is everything—for any imaginable scenario, somebody finds it hot, even when it is horribly, unspeakably unsexy. My visuals will be mixed media of three varieties, and the audience will begin to understand some of the scars on my mind's eye."
Ryan Britt, Nerve writer: "I'll be talking about the emotional and sexual lessons I've learned from threesomes. I'm using a singer and a guitarist as my visual aids. The singer, Ava Mihaljevich, is also an actress who has performed in a few of my plays. She's even played a female version of me, so I trust that her singing will provide a fun counterpoint to the story I'm telling."
Kearsley: "My piece is about prepubescent masturbation and the misinformation about sex I received growing up in the '80s—from my parents, school, teachers, the media and from my peers—and how I tried to apply that to real life as a terribly confused and horny adolescent. I don't want to give anything away, but rest assured, my visual aids tie in perfectly with my story. Let's just call them 'actual artifacts.'"
TITILLATING! Union Hall, 702 Union St between Fifth and Sixth Aves, Park Slope, Brooklyn (showandtellreadingseries.wordpress.com). Mon 22 at 7:30pm; $5.