The Champagne region
300 million bottles of champagne are made in this beautiful region every year – just an hour from Paris...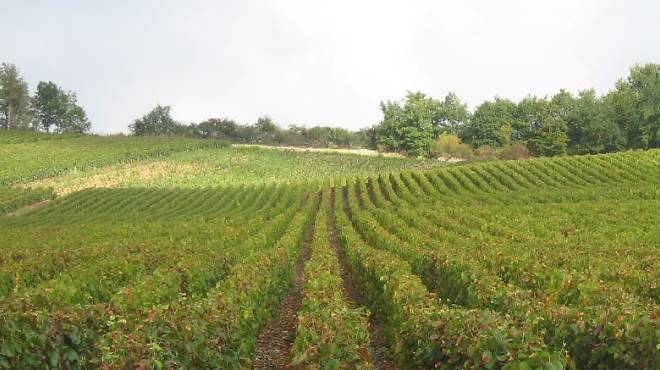 DR
The region of Champagne is full of delicious contrasts. On one hand there's the drink; that gold-hued, sparkling elixir eternally associated with decadence, whose luxurious image is perpetuated by the marketing teams of renowned champagne houses in Reims and Epernay. Then there's the countryside; 86,000 acres of sleepy, undulating hills striped with low-slung trestled vines of pinot-noir, pinot meunier and chardonnay grapes, all tended to by families whose members are far more likely to greet you with fresh mud on their boots than adhere to the glamour their champagnes inspire.
Away from the limelight of giants like Moët & Chandon, Pommery and Mercier, the Route Touristique du Champagne in the so-called 'Sacred Triangle' between Reims, Epernay and Châlons-en-Champagne, wends its way through plains and villages littered with lesser-known family-run wineries where you can experience champagne in the company of those who made it - and at lower prices. Visits nearly always include a tour of the cellars, an explanation about champagne assembly and the grapes used. Each vintner has his own secret blending techniques, but the best bottles usually come from the chalky slopes of the Montagne de Reims (Reims mountain) south of Reims, and the Côte des Blancs (chardonnay grapes only) south of Epernay. Together they form the territory of the 'Grands Crus' where the quality of the grapes assures a maximum price.
Several family-run houses on the route du champagne encourage visitors to sign up for the vendanges (grape harvests) in September, and an increasing number of them offer excellent on-site accommodation.

Getting there: The TGV, which now runs between Reims and Paris in just 45 minutes (80 mins between Epernay and Paris), making Champagne an ideal day-trip or weekend break destination from the capital. While you explore the region, do save time for the beautiful cathedral city of Reims – a gastronomic capital with fabulous UNESCO-protected architectural heritage – and Epernay's Avenue de Champagne, a sunset boulevard of champagne production. You don't need a car for Epernay or Reims, but if you intend of following the Route du Champagne, hire cars can be picked up in both cities; try Avis or Europcar.
What to see and do...
As home to several major champagne houses, the city of Reims (pronounced rahns) is definitely a place in which to free your inner epicurean. However it is also a magnet for architecture and history fans with noteworthy attractions that span the Roman times to the 1930s...
Heavy bombing in both world wars left Epernay positively scarred with ugly 1960's replacement flats and factories. However it keeps excellent company in the east of town on the Avenue de Champagne, filled with intricately sculpted champagne palaces that look like 18th and 19th-century follies. This is where you'll find the big champagne houses of Mercier, Moët & Chandon and Castellane...
An epicurean party awaits you on the champagne circuits between Reims and Epernay. For this is realm of the Montagne de Reims and Côte des Blancs, renowned for the quality of their champagnes. The nearby Vallée de la Marne (north-east of Epernay) is where you'll find the best prices and some of the fruitiest champagnes - usually a blend of the three grape varieties Pinot Noir, Pinont Meunier
---
Where to stay and eat...
---
Factfile
Champagne is a year-round destination, with the exclusion of November to January when some champagne houses open by appointment only – an exception is made on 22 January or the Saturday before, when Champenois folk celebrate St Vincent's day (the patron saint of champagne) with a boozy parade through Epernay and surrounding villages. Other festivals to look out for are Reims's Flaneries Musicales (June-Aug) when classical music concerts take place in some of the city's oldest and loveliest buildings; and Hautvillers' Festival BD (cartoon festival) on the second or third weekend in April, when artists from far and wide come together to show off their work and drink a bottle or two of champers.
Cycling: It is possible to attack the Route du Champagne by bike. Promenades en France (03.80.26.22.12) organises circuits around the Montagne de Reims or you can pick up a cycle map and bike hire information from the local tourist offices.
For more information, consult Champagne's regional tourist website.