Your ultimate guide to Singapore
Discover the best Singapore events, things to do, restaurants, music, film, art, theatre, nightlife and more...
Prep for Chinese New Year
What's on in Singapore this week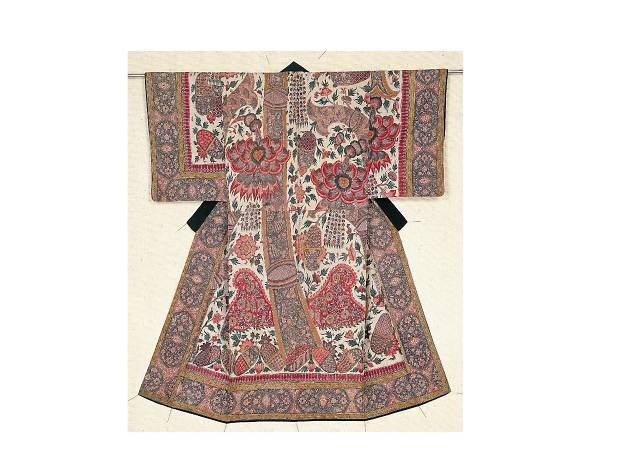 Port Cities: Multicultural Emporiums of Asia
Trace the beginnings of trade and globalisation, and how the exchange of people, goods and ideas came to be across the Asian continent in Port Cities. On showcase are over 180 artefacts from eight countries, each challenging the notion of globalisation as a 'new' concept. Then chart the stories of lives led within the communities of Goa, Bombay, Manila and Guangzhou's then-Canton.
Unchained in Changi
The best of independent wrestling comes together at Unchained in Changi, where wrestling fans can catch wrestlers like IWF Russia's Ivan Lokomotive Markov take on WWE CWC Superstar Jason Lee in action. Also stepping up in the ring are local champions such as The Statement and The Eurasian Dragon.
LOCK ROUTE: Public Art @ Gillman Barracks
Inspired by Gillman Barracks' address and the 24-km march route all army recruits have to go through, LOCK ROUTE features 16 installations, murals and sculptures. Artists featured include China's Chen Tianzhuo, Vietnam's Oanh Phi Phi, Cleon Peterson of America and Singapore's very own Gerald Leow, Sheryo+Yok, Acit Salbini and Stephanie Jane Burt.
On Sharks and Humanity
This travelling art exhibition marks the launch of Parkview Museum, a new art space in Parkview Square. Highlighting environmental issues such as shark protection and ocean conservation, the exhibition also explores the links between sharks, humans and the environment. Expect over 30 artworks from contemporary artists all over the world, including Germany, Singapore and Hong Kong.
Run CLV feat. DJ MOTO
With over 16 years of experience, the Aussie DJ has spun all over the world, from his homeground of Sydney, all the way to Sri Lanka and Taiwan. Having worked with the likes of Snoop Dogg and John Legend, he'll be bringing his brand of hip-hop to CÉ LA VI for one night only.
See more events in Singapore this week
101 things to do in Singapore