A Man Escaped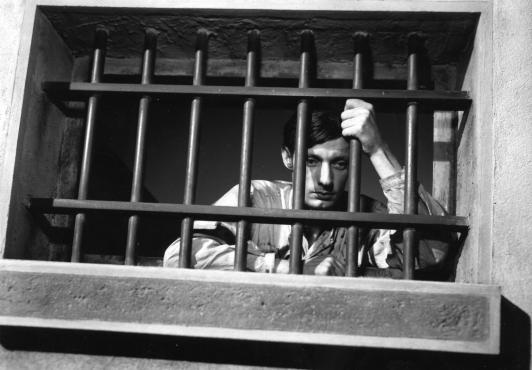 Franois Leterrier in A Man Escaped
Time Out rating:
<strong>Rating: </strong><span class='lf-avgRating'>5</span>/5
Time Out says
Tue Jan 17 2012
Blessed with a weeklong run at the end of Film Forum's bliss-inducing Robert Bresson retrospective, the French filmmaker's 1956 tale of steel bars and iron wills boils a true-story prison break down to its bare necessities. "I've told it as it happened, unadorned," claims the filmmaker in an introductory disclaimer, and that's an unabashed understatement. Once WWII resistance fighter Fontaine (Leterrier) decides he's busting out of a Nazi hoosegow, the movie focuses, single-mindedly and laserlike, on every painstaking preparation for an exit strategy. Passing clandestine notes, stealthily chipping away at doors, braiding bits of mattress stuffing to make ropes; each detail is presented with minimal fuss while simultaneously milked for maximum suspense. Even the title dispenses with unnecessary frills: A man escaped. What more do you need to know?
Of course, anyone can stick to a rigorously steadfast, just-the-facts style or keep their nonprofessional cast from overemoting (or emoting at all). Only an artist can take these elements and, having escaped from the tyranny of Hollywood-ish excess, fashion them into a tale of genuine grace under pressure. That the closest thing to a melodramatic moral quandary---involving a cellmate (Le Clainche) who may be a snitch and is definitely a dead ringer for Dennis the Menace---doesn't rock the aesthetic boat speaks volumes about Bresson's commitment to achieving what would later be termed an "ecstatic truth" by peeling everything away. Sparseness can be rich beyond belief; the proof is now unspooling before your very eyes.
Follow David Fear on Twitter: @davidlfear
Author: David Fear
Users say
<strong>Rating: </strong><span class='lf-avgRating'>0</span>/5