Harry Brown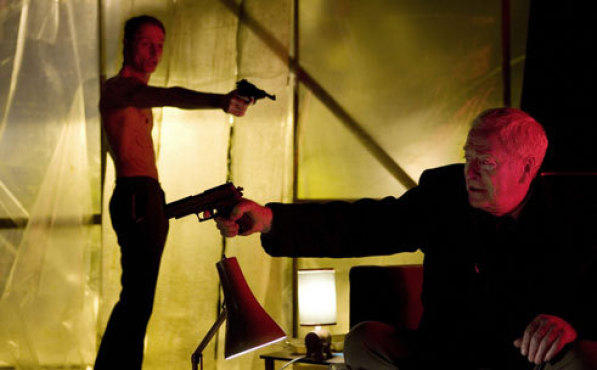 Time Out rating:
<strong>Rating: </strong><span class='lf-avgRating'>3</span>/5
Time Out says
Mon Apr 26 2010
Crime runs rampant on city streets; decent folks are afraid to leave their apartments after dark, while the police are powerless to protect and serve. Finally, a lone gentleman named Harry—no, not Callahan—decides that he's had enough. Justice will be done, even if that means doling it out himself. He. Won't. Take. It. Any. Longer.
Alas, we haven't been dropped into Gotham circa the Lindsay-Beame-Koch eras—the one that provided the background for a slew of violent '70s vigilante flicks. And that everyguy avenger isn't Charles Bronson, whose characters regularly took the law into their own hands. This is London, circa right now, and the titular pushed-to-his-breaking-point citizen is played, wonderfully, by an elderly Michael Caine, long past his Get Carter hard-man days. Take those two modernizing factors out of the equation, however, and you have a revenge thriller that's virtually indistinguishable from its Horror City ancestors.
That's both a blessing and a burden for Harry Brown, as Brit director Daniel Barber has clearly studied the period's Death Wish et al. movies as if they were scholarly texts. (Why else would Nixon's "silent majority" get name-dropped?) Which means you get those films' cathartic, warped wish-fulfillment pleasures—Faster, Bernie Goetz! Kill! Kill!—and their shortfalls as well: cartoonish dirtbags and caricaturishly impotent cops, a wallowing in urban filth in the name of edgy "entertainment" and an implicit underwriting of quasifascist behavior. We like our secondhand vengeance as sleazy and bloody as the next grindhouse fiend, but even an intentional throwback shouldn't feel content to coast on so much dj vu.—David Fear
Watch the trailer
Users say
<strong>Rating: </strong><span class='lf-avgRating'>0</span>/5