Kill the Irishman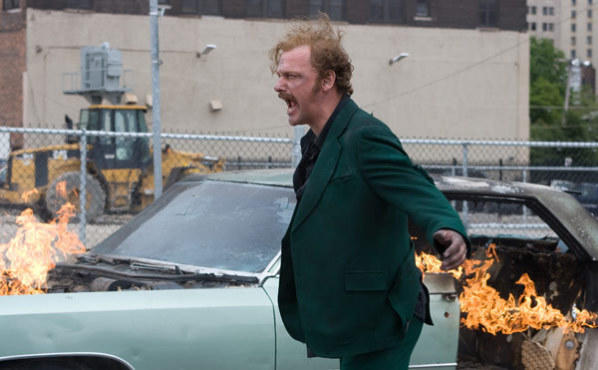 Time Out rating:
<strong>Rating: </strong><span class='lf-avgRating'>2</span>/5
Time Out says
Tue Mar 8 2011
Violence, freeze-frame, narration, flashback: If the pattern established at the beginning of director Jonathan Hensleigh's gangster flick doesn't ring a bell, you haven't seen Goodfellas lately. Set in the crime-riddled Cleveland of the 1970s, this saga of Irish-American mobster Danny Greene (Stevenson) is packed wall-to-wall with shootings, bludgeonings and car bombings---the latter evidently the preferred method of assassination in northern Ohio. The movie itself, however, is a damp squib, fizzling when it ought to go pop.
A prolific but largely undistinguished screenwriter whose credits include Armageddon, Hensleigh seems to view gangland power struggles as little more than elaborate pissing contests. Yet Kill the Irishman is maddeningly vague about the world these alpha males lord over; unless they get paid just for blowing each other up, it's hard to fathom how these criminals make a living, let alone flourish. Nor does the filmmaker seem to know what to do with a fine supporting cast: Val Kilmer plays a police detective who narrates the story despite having no important role in it, while Vincent D'Onoforio, Paul Sorvino and Linda Cardellini come and go without leaving a mark. (Christopher Walken spruces up scenes as a Jewish loan shark, but he's an old hand at making silk purses from sow's ears.) If Stevenson's performance were equal to his mammoth physique, the movie might have a shot, but even his broad shoulders aren't up to carrying this much dead weight.
Watch the trailer
Author: Sam Adams
Users say
<strong>Rating: </strong><span class='lf-avgRating'>0</span>/5