Max et les Ferrailleurs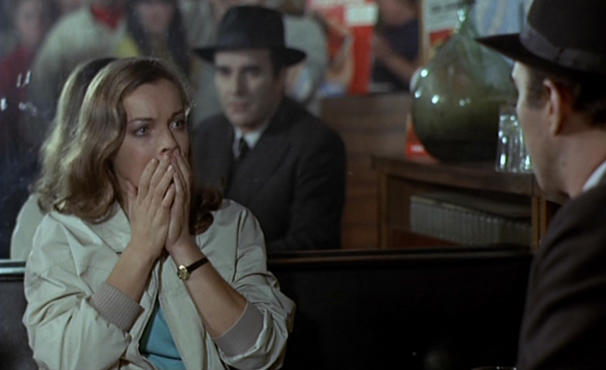 Romy Schneider and Michel Piccoli in Max et Les Ferrailleurs
Time Out rating:
<strong>Rating: </strong>4/5
Not yet rated
Time Out says
Tue Aug 7 2012
Beware the righteous civil servant! Loner cop Max (Michel Piccoli), frustrated by his inability to catch crooks red-handed, decides to game the system by tricking a gang of two-bit thieves into robbing a bank—all so he can catch them in the act. The linchpin of his Machiavellian machinations: a simpleminded hooker (Romy Schneider) who hangs with the hooligans and whom Max platonically manipulates into being an unwitting accomplice in his grand plan.
A gleefully seedy study of lowlifes on both sides of the law, Claude Sautet's bitter 1971 policier is all the more remarkable for having been overlooked on this side of the Atlantic: Its dark themes and murky morality fit perfectly with the antiheroic themes that were revolutionizing Hollywood at that time. The scenes between Piccoli and Schneider are all the more chilling for feeling so tender even as their interplay is peppered with ruthless lies. This is a crime thriller that doubles as an impressively jaundiced portrait of self-loathing and misanthropy, and the extent to which a sense of personal justice, however highly developed or refined, can decimate basic decency. A twist ending that seems motivated by moral redemption is the only false note in an otherwise impeccably sinister story. The deep cynicism would be depressing if it weren't so riveting.
Author: Stephen Garrett
Write your own review