Puncture (R)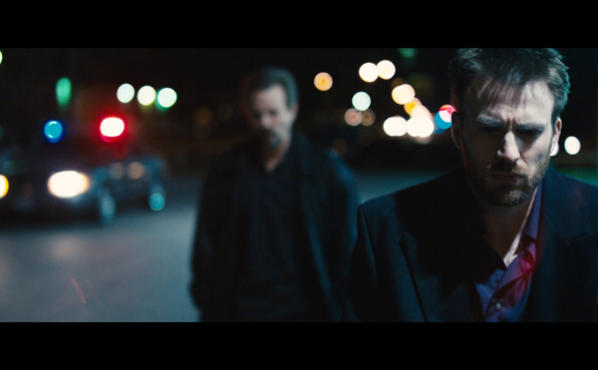 Chris Evans, right, in Puncture
Time Out rating:
<strong>Rating: </strong><span class='lf-avgRating'>3</span>/5
Time Out says
Tue Sep 20 2011
Syringes with retractable needles---harmless after a single use---have become such a ubiquitous sight at hospitals that it's odd to think this no-brainer health measure wasn't always the standard. They were actually developed in the late '90s, after a Houston nurse (Shaw) was accidentally nicked and developed AIDS. Neither she nor her friend who invented this medical-safety innovation is the focus of this based-on-a-true-story tale, however; that distinction belongs to Mike Weiss (Evans). Both a crack lawyer and crack addict, Weiss viewed the industry-wide cold shoulder to this new item as an example of corporations screwing the little guy. Much to the consternation of his long-suffering partner (codirector Mark Kassen), this perpetually coked-up, charismatic lunatic made the safety-syringe case his personal cause. He even used them once he moved to hard-core IV-drugs.
It's Weiss's sheer gonzo energy and his determination to keep it together (barely) in the name of justice that initially fuel this underdog tale, giving it a far more manic, unpredictable edge than your usual courtroom handwringer. (Evans admirably throws himself into the fuck-up role, though his muscled-up torso doesn't exactly scream functional junkie.) Then, just when you think you've got another Erin Brockovich on your hands, out comes the trite dialogue ("At least I have the courage to lose for what's right!") and overdramatic insinuations of foul play. Puncture's impressive recklessness turns to righteousness, and the bubble of hope that this wouldn't become a stock legal-eagle soap opera is eventually pricked and popped.
Follow David Fear on Twitter: @davidlfear
Watch the trailer
Author: David Fear
Users say
<strong>Rating: </strong><span class='lf-avgRating'>0</span>/5