Student: movie review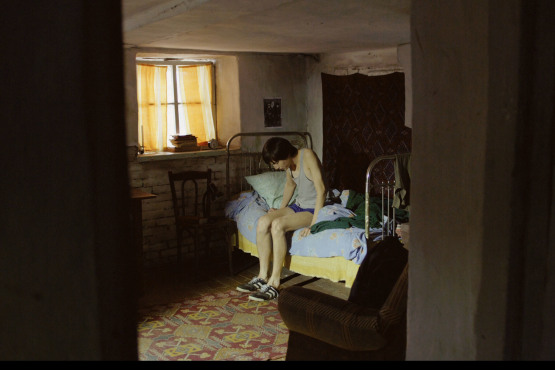 Student
Time Out rating:
<strong>Rating: </strong><span class='lf-avgRating'>3</span>/5
Time Out says
Tue May 28 2013
Dostoyevsky's Crime and Punishment has proved to be a malleable text as time goes by; fretting over the moral ramifications of getting away with murder didn't go out of style with czars and horse-powered carriages. Nor is it solely a Russian preoccupation, as veteran Kazakh filmmaker Darezhan Omirbayev reminds us with this transposition of the 1866 novel to contemporary Almaty. (Given that his last project, 2007's Shuga, was an adaptation of Anna Karenina, we eagerly await the auteur's inevitable tackling of Gogol's Dead Souls.) The mood is more pomo than profound at first, as we're immediately dropped onto a set where a director (played by Omirbayev himself) pompously blathers about cinematic escapism über alles and a diva starlet crows, "Now you'll see a real Hollywood movie," before thugs beat up a production assistant. So much meta-chuckling!
Then the opening credits freeze-frame on our protagonist, Ali (Nurlan Bajtasov), and the Dostoyevskian dourness begins in earnest. Like Raskolnikov, the young hero is an alienated university student who feels compelled to take a life—in this case, that of a shifty shopkeeper—to test his mettle. A sense of existential dread that would make the Russkie novelist beam is channeled beautifully, but for a filmmaker lauded for his minimalist aesthetic, Omirbayev sure loves broad-stroke symbolism and sloganeering. When one lives in a dog-kill-dog world (cue literal lecture on social Darwinism), violence is epidemic (cut to: Kennedy-assassination doc on TV) and nature declares that the weak perish (insert footage of lions attacking a giraffe), how is anyone supposed to adhere to an ethical order? Teaching such points doesn't require a hammer blow to the head.
Follow David Fear on Twitter: @davidlfear
Author: David Fear
Users say
<strong>Rating: </strong><span class='lf-avgRating'>0</span>/5