Sugar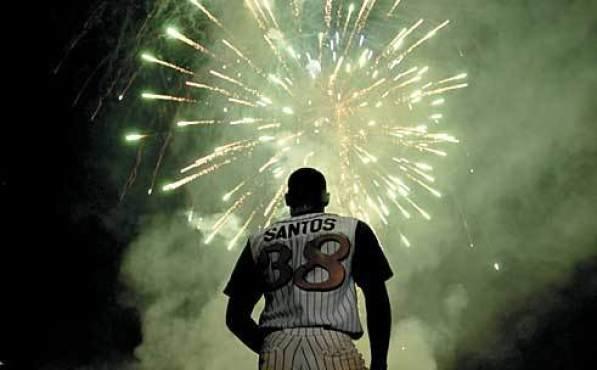 Time Out rating:
<strong>Rating: </strong><span class='lf-avgRating'>5</span>/5
Time Out says
Thu Apr 2 2009
Look somewhere between apple pie and Abraham Lincoln on the Americana scale and you'll find our official national pastime: baseball, a game that emphasizes both be-all-you-can-be individual talent and the importance of team spirit. (If there's a more utopian metaphor for the ongoing social experiment known as the USA, it hasn't been unearthed yet.) Like the country that gave birth to it, baseball ostensibly offers immigrants a chance at the brass ring, though whether the uprooted Dominican pitching phenom "Sugar" Santos (Soto) is the next Sammy Sosa success story remains to be seen. A few things are obvious, however: The 20-year-old rookie possesses a wicked knuckle curveball, and being suddenly dropped into the cornfields of Iowa to play with a minor-league team has left Sugar seriously culture-shocked.
Anyone who's seen Ryan Fleck's brilliant Half Nelson (2006) can attest to the Brooklyn filmmaker's ability to locate a humanistic pulse within warhorse material. Yet the way that Fleck and his writing-directing partner, Anna Boden, turn this low-key character study into something so epiphanic and ecstatic is absolutely miraculous. It's not just that Sugar does for the underdog sports story what their previous collaboration did for the inspiring-teacher parable; you can't even say that the movie's subtle evocation of a larger social picture is its greatest achievement. (A quick shot of a MADE IN THE DR label on a T-shirt says more than 30 soapbox sermons.) Rather, the movie's coup is its own breaking curveball: a third-act switch-up that reframes not only Sugar's story but the entire notion of the American dream. Maybe grabbing a piece of the pie is simply carving out your own niche in a diaspora.—David Fear
Opens Fri.
Users say
<strong>Rating: </strong><span class='lf-avgRating'>0</span>/5