The Good Guy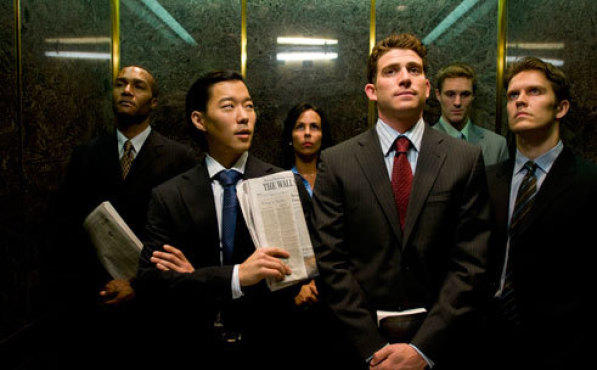 Time Out rating:
<strong>Rating: </strong><span class='lf-avgRating'>2</span>/5
Time Out says
Posted: Mon Feb 15 2010
Never underestimate the power of misdirection: The Good Guy begins by dumping its soaking-wet protagonist, Tommy (Porter), on the doorstep of his sweetie's apartment. Beth (Bledel) won't let him up; there's somebody else there. We're being set up to feel sorry for this sad sack, and as the movie rewinds to six weeks earlier, we get a backstory. Tommy is a Wall Street big shot, complete with a multiethnic posse and a protg (Greenberg) who's being groomed in the group's master-of-the-universe ways. Three guesses as to who catches Beth's eye (and vice versa), but before anyone starts crying "Eve Harrington," a series of revelations suggest that the titular nice guy isn't who we think he is.
Though filmmaker Julio DePietro isn't praising the typical XY-chromosomed prick, he can't be accused of burying the movie's entitled males, either; these lifetime Maxim subscribers speak in a smarmy Mametesque manner that suggests the writer-director is almost as charmed by alpha-male assholes as he is by his own alledgedly "shocking" dialogue. (In the spirit of equal time, Beth's friends indulge in similarly irksome, foulmouthed conversations reminiscent of Carrie Bradshaw & Co. on a NutraSweet high.) Such pass testosterone worship might have been passable if the filmmaking weren't so amateurish—every emotional exchange is accompanied by insipid, high-volume pop songs—and the film's self-satisfied chest-thumping didn't extend to its creator as well.—David Fear
Watch the trailer
Users say
<strong>Rating: </strong><span class='lf-avgRating'>0</span>/5