The Jeffrey Dahmer Files: movie review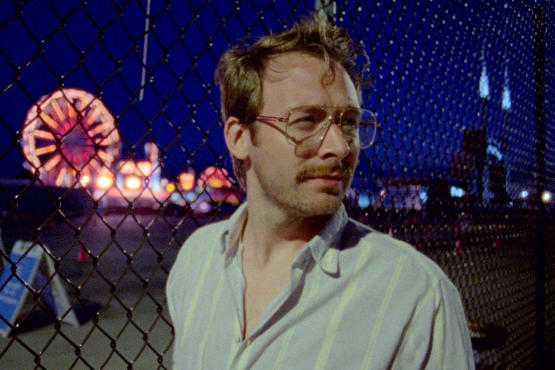 Andrew Swant in The Jeffrey Dahmer Files
Time Out rating:
<strong>Rating: </strong><span class='lf-avgRating'>2</span>/5
Time Out says
Tue Feb 12 2013
What's the old saying? You can take the movie out of SXSW—and even change its title (from the painfully ironic Jeff)—but you can't take the SXSW out of the movie. Made with a fixation on details that begins to feel creepy, Chris James Thompson's partially staged documentary has the unwitting effect of creating a hipster icon out of a monster: Check out those dorky glasses and the flaring 'stache. Stiff-backed Jeffrey (Andrew Swant, fully owning the weirdness) rides the bus like everyone else, picking up his plastic barrels and chemicals and stuff. So what if he steals a mannequin from a clothing shop? Maybe it's for an art project.
The other half of the film, woven in-between these gore-free vignettes, offsets the re-creations in a way that's fascinating and partly redemptive. Thompson has interviewed three key players in the nation-stunning Milwaukee case: detective Pat Kennedy (who reveals that he lent Dahmer his son's ugly Christmas shirt for the trial appearance), naive apartment-complex neighbor Pamela Bass and the almost suspiciously blank pathologist Jeffrey Jentzen. All of them (especially Jentzen) have a weird penchant for banality; their anecdotes lull you into glossiness until someone offhandedly mentions severed penises. The whole film seems dead set against offering up any kind of salaciousness. Like the overly arty Zoo (about horse-fucking) and other indie experiments, it misses the point in a disturbing way.
Follow Joshua Rothkopf on Twitter: @joshrothkopf
Author: Joshua Rothkopf
Users say
<strong>Rating: </strong><span class='lf-avgRating'>0</span>/5