The Last Picture Show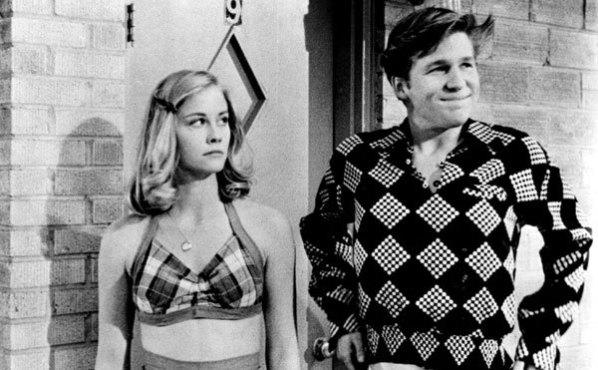 Cybill Shepherd and Jeff Bridges in The Last Picture Show
Time Out rating:
<strong>Rating: </strong>5/5
Not yet rated
Time Out says
Tue Sep 27 2011
It's weird to be celebrating the 40th anniversary of a movie that already seemed decades old when it debuted. Peter Bogdanovich's gentle small-town-Texas drama stood out starkly from its contemporaries; there was nothing modern about it, certainly not like A Clockwork Orange or The French Connection. And while the bookish director's peers---Coppola, Scorsese, Spielberg, etc.---would go on to infuse Hollywood with a sense of daring, Bogdanovich (a scholar of old legends like John Ford and Howard Hawks) seemed hell-bent on dragging it back to a glory age.
Still, none of this negates the power of these performances (particularly a young Jeff Bridges as a '50s high-school football star), nor the film's b&w windswept spell, a potent combination of decay and navet. Indeed, it may play better now, with nostalgia a default mode that all can relate to. The Last Picture Show is mainstream cinema at its most empathic, attuned to real economic anxieties---Ben Johnson's weathered local proprietor is the heart of the story---and flattering to an audience's intelligence. It's meant to make you feel sad for what's lost, but a vitality throbs through it. Most landmarks from the 1970s would never get greenlit today; this one gets remade in some form or another (TV's Friday Night Lights, the music of Arcade Fire) on a weekly basis.
Follow Joshua Rothkopf on Twitter: @joshrothkopf
Watch the trailer
Author: Joshua Rothkopf
Share your thoughts