The Salt of Life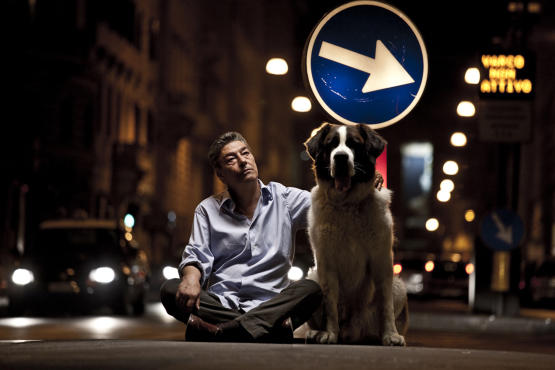 Gianni Di Gregorio in The Salt of Life
Time Out rating:
<strong>Rating: </strong><span class='lf-avgRating'>2</span>/5
Time Out says
Fri Feb 24 2012
Poor Gianni (Di Gregorio)! An Italian gentleman who's not-so-gently gliding into his autumn years, this meek retiree is constantly henpecked by his Ikea-obsessed wife and college-age daughter, while his extravagant elderly mother (De Franciscis) bleeds him dry financially. Worse, Gianni's body hasn't informed his still-hyperactive libido that he's too old to play Casanova. Still, what's a depressed, perpetually horny geezer to do but try to obtain a mistress? Perhaps that flirty downstairs neighbor or his mom's mega-voluptuous nurse (Cepraga) will prove receptive to his fumbling, tentative advances? Or is our Mediterranean everyman fated to join his fellow geriatrics, the ones who are content to sit on the corner and dream of better days?
Give Di Gregorio credit: Rather than delighting fans of his surprise art-house hit, Mid-August Lunch (2008), by rehashing that film's feel-good vibe, the writer-director-star crafted a bittersweet look at the bewilderment over growing old. (Even when the requisite culinary fetishes and crafty biddies show up, the result reeks more of final bows than late-in-life resurrections.) Unfortunately, he's retained his previous work's touristy mondo italiano! vibe, all whimsical tunes and postcard scenery, while piling on enough ogling shots of nubile young women to make Hugh Hefner feel uncomfortable. Neither of those gambits sugarcoats nor supplements his thesis that, hey, aging kinda sucks; they just settle uneasily next to Di Gregorio's sad, eh-what-can-you-do shrug before dissolving into the movie's miasmic mopeathon.
Follow David Fear on Twitter: @davidlfear
Watch the trailer
Author: David Fear
Release details
US release:
Sat May 28, 2011
Duration:
90 mins
Cast and crew
Cast:
Valeria de Franciscis, Gianni di Gregorio
Screenwriter:
Gianni di Gregorio
Cinematography:
Enrico Medioli
Director:
Gianni di Gregorio
Users say
<strong>Rating: </strong><span class='lf-avgRating'>0</span>/5