The Son of No One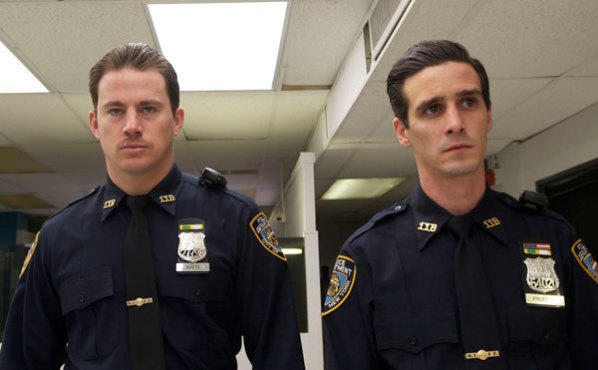 Channing Tatum and James Ransone in The Son of No One
Time Out rating:
<strong>Rating: </strong><span class='lf-avgRating'>1</span>/5
Time Out says
Mon Oct 31 2011
Jonathan White (Tatum, who's put on some Method pudge) is a dour member of New York's Finest with some not-so-nice secrets. Flashbacks to his tenement-residing childhood reveal a murderous event that still haunts him: It involves a loaded gun, a strung-out cokehead and a sexually abused best bud who grows up into a shell-shocked Tracy Morgan. Now it's 2002, the city is reeling from 9/11, and White's past is threatening to catch up with him thanks to some menacing anonymous letters sent to Juliette Binoche's intrepid Queens reporter. What's a conflicted copper to do?
Even the presence of heavy hitters like Al Pacino can't bolster Dito Montiel's lurid and bathetic policier. The camera always seems to be in the wrong place, and the editing is often frenetic and counterintuitive: A scene in which Pacino's quietly nefarious detective tells young Jonathan that he's covered up the boy's crimes is such a visual hodgepodge that it blunts any emotional investment. (The wall-to-wall score, which conspicuously apes Terence Blanchard's rhapsodic stylings for Spike Lee, does all the heavy dramatic lifting.) The present-day sequences fare no better: Tatum mainly sits around looking like a pitiable bump on a log while Ray Liotta, as a corrupt superior, makes his patented Intensaface. By the time The Son of No One reaches its wanna-be-tragic finale, you'd like nothing more than to kick this bastard child to the curb.
Follow Keith Uhlich on Twitter: @keithuhlich
Watch the trailer
Author: Keith Uhlich
Users say
<strong>Rating: </strong><span class='lf-avgRating'>0</span>/5