The Unspeakable Act: movie review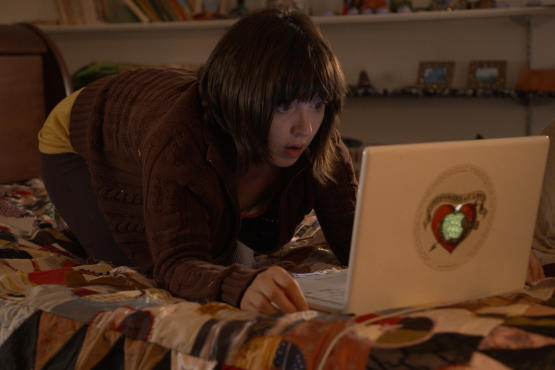 Tallie Medel in The Unspeakable Act
Time Out rating:
<strong>Rating: </strong>3/5
Not yet rated
Time Out says
Mon Feb 25
"One of the funny things about being in love with your brother is that you can say almost anything you want about him," proclaims Jackie (Tallie Medel), the protagonist of Dan Sallitt's drama about a young woman smitten with her sibling. "Because no one wants to go there." It's to this critic-turned-filmmaker's credit that he does go there, and in a manner that neither shies away from the subject matter nor exploits for tawdry thrills the love that really dare not speak its name. Nobody pretends that the 17-year-old Jackie's in-family infatuation with her older brother, Matthew (Sky Hirschkron), doesn't exist; the rest of their family benignly, if begrudgingly, accept her swooning while he isn't exactly discouraging of her unconsummated obsession, either. (A history of long-ago mutual experimentation is subtly hinted at.) When Matthew leaves for Princeton, she gingerly attempts to untangle what's behind her attachment. Jackie's emotional damage, of course, runs deep.
It is not the "i-word," as Jackie refers to incest, that's the titular taboo here, but the forbidden-fruit desire behind it—a notion Medel's performance underlines and humanizes. You couldn't accuse the cast members of being good actors (several struggle to be merely amateurish), yet this young performer knows exactly how to express Jackie's confusion, vulnerability, instability and longing without any sense of judgment; the film would simply not work without her, no matter how sensitively Sallitt handles such provocative, ick-producing bait. If Medel can't make up for the usual Achilles'-heel factors that hobble microbudget movies like this one, she does give you the sense of how someone like Jackie could both hold on to such complicated feelings and need to reject them—a feat that doesn't just bear mentioning, but deserves high praise as well.
Follow David Fear on Twitter: @davidlfear
Author: David Fear
Write your own review