Who Is Harry Nilsson (and Why Is Everbody Talkin' About Him?)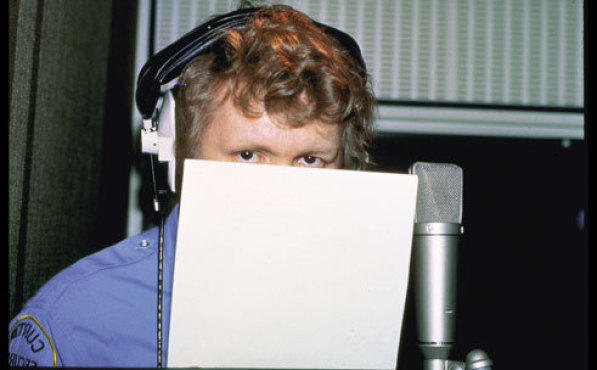 EYES WITHOUT A FACE Nilsson peers over (and hides behind) his sheet music.
Time Out rating:
<strong>Rating: </strong>4/5
Not yet rated
Time Out says
Tue Sep 7 2010
For starters, there was the voice: a warm, keening croon with an amazing range (three and a half octaves) that could go from sugary to sorrowful in a breath. Then there was the songwriting, which consistently found the sweet spot where melody and wordplay turned a three-minute pop song into something heavenly. And finally, unavoidably, there was the drinking, legendary even by '70s rock-star standards and the linchpin of a great talent spectacularly burning out and fading away.
All three of those factors are key when discussing Harry Nilsson---and in a perfect world, everybody would still be alking' about him. Thankfully, John Scheinfeld's documentary does that and more, emphasizing how Nilsson's gifts---and his curse---contributed to a career of amazing ups (public endorsements from Lennon and McCartney, singing Midnight Cowboy's theme song, his 1971 album Nilsson Schmilsson) and unbelievable lows (almost everything after 1975). Though his low-output later years have relegated him to semiobscurity, the film makes a strong argument for rediscovery and reappraisal---even if it occasionally indulges in a sentimentality that its subject would've mocked. Still, Who Is Harry Nilsson is a worthwhile portrait of a genius who made beautiful music, and a case study for how to tragically, epically self-destruct. By the film's end, that titular question has been permanently rendered moot.---David Fear
Watch the trailer
Write your own review