Time Out Careers
We're hiring!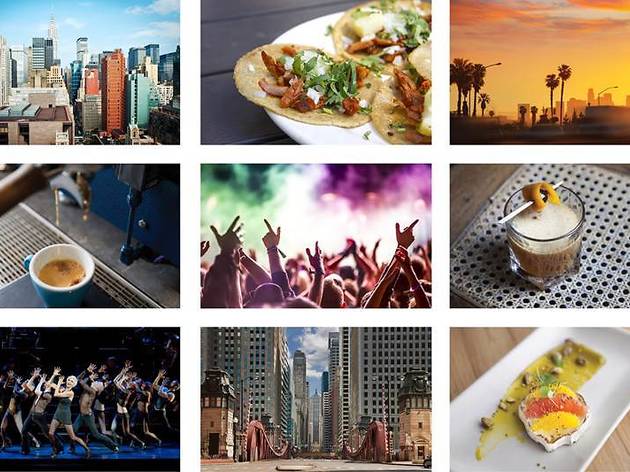 Time Out is the leading global media and entertainment business that inspires and enables people to make the most of a city. It all started in 1968 in London, and today Time Out is bringing its hunger for discovery and honest voice to 315 cities in 58 countries.
Everything we do helps people discover, book and share what the world's cities have to offer. From our powerful content and top-quality curation to the products and selected offers that can be booked directly with us, special offers for city dwellers, the solutions for partners to connect with our audience, or the imagination of our Live Events – no one knows the city like us. Our global reach includes a massive online presence, mobile applications, city magazines, guides and more. Now Time Out Market is taking that to the next level, bringing the best of a city together under one roof in Lisbon, Miami, New York and Boston, and in other cities around the world soon. New Time Out Markets are set to open in Chicago and Montreal in 2019, in Dubai in 2020, London-Waterloo in 2021 and Prague in 2022 – all featuring the cities' best and most celebrated chefs, restaurateurs, drinks and cultural experiences.
In June 2016, Time Out Group was listed on London's AIM stock exchange, raising investment to position the company for the next stage of its growth and development. It's an exciting time as we're transforming this iconic brand into a digital, transactional business and continue to shape the future of the city experience for both locals and visitors.
Time Out is a dynamic, pioneering brand and so is our team. We want to work with the best and brightest talent because we work for the world's greatest cities, the people enjoying them and the businesses in them. As a truly global team we get to collaborate with colleagues from New York to Paris, Tokyo and Sydney and beyond. It's our integrity, passion, curiosity, creativity and openness that make us successful and a unique team.
And we've got some great news, we're hiring! See below for current vacancies in our various offices around the world.
Current Vacancies

London:
Business Development Manager (Things to Do)
Senior Software Engineer (Frontend)
Madrid:
Barcelona:
Hong Kong:
North America:
Miami
New York
Writer, Time Out New York Kids
Time Out Market:
Boston
Chicago
Miami
Montreal
New York
You can also check out our LinkedIn page
Time Out is aware of its obligations under the General Data Protection Regulation (GDPR) and is committed to processing your data securely and transparently. Please see the privacy notice below which sets out, in line with GDPR, the types of data that we collect and hold on you as a job applicant. It also sets out how we use that information, how long we keep it for and other relevant information about your data.