The best hotels in Amsterdam
From cheap and cheerful to luxury, discover the best places to lay your head in Amsterdam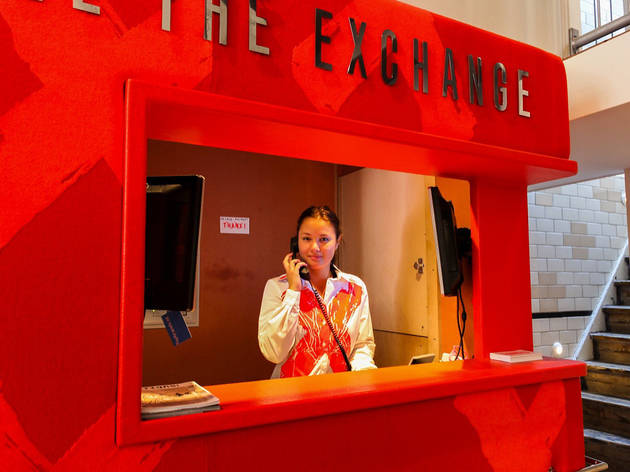 Amsterdam accommodation has always been in short supply, but all that may be set to change. Some of the best hotels in Amsterdam cluster around particular districts: the Museum Quarter and the Canals district have plenty, whereas the Pijp and Jordaan, alas, contain only a few hotels. A general rule of thumb has been to avoid those Amsterdam hotels near Central Station, but this may soon become a thing of the past: see the arrival of the swanky new art'otel just across the tracks.
Despite the downturn, new luxury hotels seem to be popping up everywhere recently. For example, Conservatorium is located in a former conservatory and Sir Albert in a former diamond factory. These two exhibit a local pattern whereby existing buildings are revamped in favour of construction from scratch. These hotels may well have been inspired by the earlier successes of former shipping office Grand Hotel Amrâth Amsterdam and former youth prison Lloyd Hotel. The management of the latter recently built on its success by opening a fashion hotel, The Exchange, in a prime central location where each room was designed by a local fashion designer.
One mid-market newcomer is the modern, multi-storey Mövenpick, which recently opened in the increasingly fashionable eastern docklands. Also close to Centraal Station, the rooftop bar of the DoubleTree by Hilton offers panoramic views over a city in which, contrary to popular belief, it can be pretty hard to get high.
The economy sector has been just as creative. After all, it's had to face some fierce competition from the likes of Airbnb and Couchsurfing which both proved popular in this town where its residents are both relaxed and hospitable. CitizenM - local folks with global ambitions - came up with their own unique solution: just stack up some shipping containers and rent them out as 'budget luxury' accommodation.
With water, water everywhere, it's only natural to want to float in Amsterdam. Unfortunately, there are surprisingly few options for a city awash with boat hotel potential. Amstel Botel, Ideaal II, Le Maroxidien and Frederic Rentabike are the best of the bunch. If you're looking for a houseboat to rent, check out www.houseboats.nl.
Looking for more options? Check out the best Airbnbs in Amsterdam